Power Behind the Throne

Inside the Private World of Those Who Serve the Ultra-Wealthy
Thursday October 23rd 6.00-8.00 PM
The Luxury Marketing Council of San Francisco, in partnership with the Domestic Estate Management Association, presents "Power Behind the Throne", an in-depth discussion of the private world of estate managers and personal assistants who manage the personal and/or business lives of the nation's wealthiest individuals and families, celebrities included. These highly-skilled, and masterfully-trained professionals, noted for their unwavering discretion and intense loyalty, as befits those committed to the delivery of bespoke service, operate a "command and control" system that can oversee every element of the household function including:
Management of multiple properties
Real estate transactions
Supervision of household staff
Home maintenance, including contractor liaison
Securing travel arrangements, including private aircraft reservations
Vacation travel planning
Art collection curation
Maintenance of insurances
Personal shopping
Event management
Scheduling of employer business and social calendars
This compelling panel discussion will focus on understanding the mindset of the estate manager and personal assistant. How do they think? What employer pressures do they confront on a regular basis? What support do they need in terms of third-party services? What do they need to be more effective and to make their professional lives more effective and productive?
Featuring:

Sherri Allen
Personal Assistant & Project Manager with 15 years industry experience

Rebecca Bach
Estate Manager for Bay Area Ultra-High Net Worth family

David Gonzalez
Owner and Principal, Domestic Placement Network

Stella Martins
Estate Manager for Private Family
Location:
City Club of San Francisco
155 Sansome Street
San Francisco
Presenting Sponsors:




The LGBT Market – Trends, Insights and Practical Tools
How to Authentically and Productively Connect With the LGBT Community
Tuesday, September 16th 6:00 – 8.00 PM
The LGBT market is in rapid flux. With widespread acknowledgment of the LGBT community including increased recognition of marriage equality to "general market" advertising that also addresses LGBT families (e.g., General Motors, Coca-Cola, Amazon), it's time to update your concept of what "gay marketing" means. The community is large and diverse, with a place for just about every product and service. Learn how your company fits in, and how you can authentically connect with this important market segment.
The Luxury Marketing Council of San Francisco is delighted to present two of the country's leading experts in LGBT marketing who will:
Review current research and trends on the LGBT consumer
Present best practices in marketing to this discriminating buyer
Explore the most effective channels of marketing communications and outreach, including web, mobile and social media
Featuring:

Thomas Roth
President and Founder
Community Marketing, Inc


David Paisley
Senior Research Director
Community Marketing & Insights (CMI)
Location: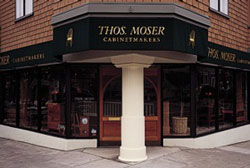 Thos. Moser Cabinetmakers
San Francisco Showroom
3395 Sacramento Street
(@ Walnut)
San Francisco, CA 94118


Tech Chefs – They Feed the Digital Domain
Our 9th Annual Food & Wine Event

Wednesday, August 20th 5:30 – 8.00 PM
Agenda:
5.30-7.00: Wine and food tastings
7.00-8.00: Tech Chefs panel discussion
The Luxury Marketing Council of San Francisco, in partnership with the San Francisco Chronicle is excited to present its "9th Annual Food & Wine Event" celebrating the Bay Area's Tech Chefs. This coterie of the culinary elite serves the region's growing ranks of technology companies and their highly-prized talent with Michelin Star menus that are fast replacing the vending machine and Skittles fare of yesteryear.
A panel comprised of influential Tech Chefs will discuss the expansive universe of in-house food service in the Bay Area's technology elite, specifically:
Which companies in the Bay Area provide professional food service for their corporate personnel?
Who are the Executive Chefs who lead these in-house operations? What are their credentials and how are they recruited?
What are the unique cultural attributes, protocols and systems that underpin the operation?
How does in-house service for an established technology company differ (if at all) from traditional commissary-type food service?
Are there any unique, non-traditional food restrictions, (e.g., allergies, vegan, religious) and how are they addressed?
Are technology personnel different in their food choice and consumption patterns vs. the mainstream population? How are they kept happy (food-wise)?
But that's not all…
Attendees will sample the region's most-coveted artisanal foods, finest wines and other assorted delectable including gourmet meats, salumi, prosciutto, artisanal cheeses, olive oils, flatbreads and small bites.
Featuring:
Shane Dykhuis, Executive Chef, Band Page
Lance Holton, Executive Chef, Twitter
Brian Mattingly, Executive Chef, DropBox
Jonathan Kauffman, Food Writer, San Francisco Chronicle (Moderator)
Featuring and serving:
Premium wines from:
Boisset Family Estates
Duckhorn Vineyards
Foley Family Wines
HALL and WALT Wines
Inglenook
J Vineyards & Winery
Lambert Bridge Winery
Merryvale Vineyards
Peju Province Winery
Rocca Family Vineyards
St. Supery Vineyards & Winery
Taken Wine Co.
Wente Vineyards
Cheeses and delectables from:
Coco Tutti Chocolates
Croissami
Della Terra Oils
Jade Chocolates
Nicasio Valley Cheese Company
Noci Foods
Rustic Bakery
Socola Chocolatier
Location: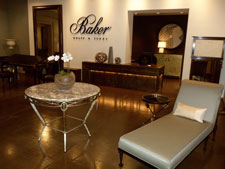 Baker Knapp & Tubbs Showroom
San Francisco Design Center
2 Henry Adams Street
Showplace Building
Suite 410
Event Co-Sponsors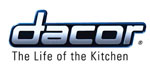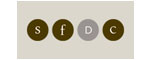 The Winery Conclave – #3 in The Winery Boot Camp Series

Where Winery and Vineyard Peers Gather to Meet, Share, Learn, Prescribe and Network
Napa: August 5th 9.00 AM – 2.00 PM

The Luxury Marketing Council of San Francisco, in partnership with Napa Valley Vintners, Sonoma County Vintners and CANVAS, announces the third in its series of successful Boot Camps specifically designed for general management, sales, marketing and hospitality personnel associated with Napa and Sonoma-based wineries and vineyards. This is a "back by popular demand" sequel to a recent Boot Camp held February 26th that drew 165 wineries and 297 attendees.
Post-event survey feedback clearly indicates that winery and vineyard operatives are desperately seeking a structured environment in which information, experience, and best practices can be shared; and business relationships established and nurtured. The Winery Conclave is our solution to the problem and the need. This is a gathering comprised of industry peers, associates and influentials where industry issues, opportunities, challenges and "gossip" are discussed in an informal setting conducive to candor, sharing and networking.
How It Works:
Conclave attendees will have the opportunity to participate in 4 roundtable discussions on subject matters of their choice. 50 minutes will be allocated for each roundtable rotation. During the reservation process, attendees will be able to select their table topics from an extensive menu of industry-related issues (Click here for a table topics menu list)
Attendees will be seated at tables of 10 (maximum seating per table) with a guaranteed (reserved) seat
At the end of the Conclave, each attendee will have been exposed to a minimum of 36 + industry peers with similar professional interests and needs
Attendees will be briefed prior to the Conclave with respect to their table topic selections and provided with suggested tips and advice for gaining the maximum value and learning from the Conclave
Table captains will be pre-appointed and tasked with applying and monitoring the rules relating to time management and proper group discussion protocol
An attendee contact sheet will be provided at the conclusion of the Conclave containing name, winery/vineyard affiliation, email address and phone number (with an opt-out provision for those not wishing to be listed)
Attendees will be given a "Dance Card" to record follow-up meeting commitments (i.e., "Let's continue the conversation over lunch!"
Attendees will be invited to bring collateral materials for sharing with other Conclave participants (at their table discussions and in a common display area)
Wish lists will be considered. Tell us who you would like to meet and we'll invite them. But no celebrities and industry luminaries, please! And no promises either. We'll try to get them to attend
Program Agenda & Timing:
8.00—8.50…Registration + coffee & tea service
8.50—9.00…Introductions and event briefing
9.00—9.50…Table Rotation #1
10.00—10.50…Table Rotation #2
10.50—11.10…Break
11.10—12.00…Table Rotation #3
12.10—1.00…Table Rotation #4
1.00—2.00…Lunch and optional networking
Locations:
Napa Conclave: Tuesday August 5th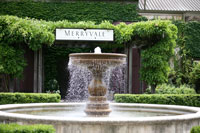 Merryvale Vineyards
1000 Main Street
St. Helena, CA 94574
Event Co-Sponsors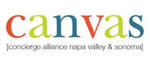 RSVP Information:
This event is open to all interested parties
General admission fee: $55
Admission fee for members of The Luxury Marketing Council, Napa Valley Vintners, Sonoma County Vintners and CANVAS: $45
For 3 or more attendees from the same winery, company or organization, an additional 10% discount per attendee will apply
Admission fee includes attendance at all program sessions, lunch service (including wine service) and all-day refreshments
No refunds accepted within 72 hours of event date

Diary of a Seamstress
Revisiting the Fine Art of Sewing

How It's Made – #14 in the Series
Tuesday, June 24th

12.00 – 2.00 PM
In an age driven by the need for instant gratification, nano-speed communication, 140 character brevity and 15 minutes of fame, it's reassuring to know that artisanal talents have not vanished. In truth, they're prospering.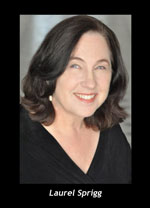 The Luxury Marketing Council of San Francisco is delighted to present the latest in its "How It's Made" series — the exploration and application of fine sewing of custom soft furnishings for the interior design trade. Here, we enter the realm of the artisan seamstress, where the skill, precision and knowledge that develop from years of apprenticeship learning result in hand-crafted beauty that remains the province of only the finest bespoke product.
In this informal, "tour-the-atelier" seminar, industry luminary, Laurel Sprigg delivers information, insight and insider learning about couture quality sewing as it applies to draperies, shades, bed covers, pillows, table skirts and slip covers. Laurel has been providing fine sewing for interior designers and architects since 1991. Her work has appeared in publications, decorator showcases, and in the San Francisco, Seattle and Dallas Design Centers. Laurel has been an instructor for the Interior Design Program at U.C. Berkeley Extension, and a regular speaker for the annual SF Design Center "Fall into Fabrics" program. She has contributed articles to 3D and Threads magazines, and has served on the Board of the Textile Arts Council, a support organization of the Fine Arts Museums of San Francisco. Laurel is a member of Textile arts Council, Textile Society of America, Costume Society, IIDA, and is an ASID Industry Partner.
Agenda:
12.00-12.30: Registration & light lunch
12.30-1.30: Presentation and Q&A
1.30-2.00: Optional networking
Location:
Laurel Sprigg Inc
2 Henry Adams Street Suite 470
San Francisco, CA 94103

The Master Artist at Work
Behind-the-Scenes With Gordon Huether
How It's Made – #13 in the Series
Thursday, May 29th

12.00 – 5.00 PM
The Luxury Marketing Council of San Francisco is honored to present a glimpse behind-the-scenes with nationally-acclaimed artist and sculptor, Gordon Huether. In a career that spans three decades, Gordon has assembled a body of work that encompasses prominent public and commercial art installations for clients such as BART and the LBJ Presidential Library, as well as private commissions for prominent art patrons, including Larry Ellison. His experience in the realm of large-scale art work generated the desire to create fine art pieces on a smaller scale, often with very personal content and utilizing a variety of materials. His work has been exhibited in galleries and museums across the country.
This will be the ideal opportunity for architects, interior designers, contractors and real estate agents to learn the tools of the trade for using glass to enhance design. During an exhilarating, inspiring and informative half-day spent in the glorious Napa Valley, a select group of Luxury Marketing Council members and their guests will share a unique experience which encompasses a private tour of the Gordon Huether Studio in Napa coupled with a class session where attendees will be personally tutored by Gordon in the art of "working with glass" as they design their own custom glass art masterpieces. This is a rare opportunity to learn a new art and be creatively energized and inspired in an informal setting under the tutelage of a master artisan. This is a fun, interactive session and no art or glass experience is necessary.
Following the tour, class-room session and lunch service, attendees will have the option to join Gordon for a private tasting of select estate wines served at the nearby Artesa Vineyards & Winery where he has been the resident artist since 1997.
Agenda:
12.00-2.00: Studio tour, lunch and class-room instruction
2.30-5.00: Private wine tasting at Artesa Vineyards & Winery (optional)
Location:

Gordon Huether Studio + Gallery
1821 Monticello Road
Napa, CA 94558
Artesa Vineyards & Winery
1345 Henry Road
Napa, CA 94559

The Awesome Bathroom

Hot Products That Are Taking the Industry by Storm.
How It's Made – #12 in the Series
Thursday, May 8th

12.00 – 2.00 PM

Researchers, trend analysts and scribes who cover the high-end home construction and remodeling beat will agree that the bathroom is where the action is. As America continues to climb out of the recession, affluent homeowners are dusting off architectural plans and venturing into the bathroom as a first step in reactivating their long-dormant and delayed remodeling plans. The rapidly-improving real estate market also means more new buyers seeking immediate gratification as they remodel their newly-acquired domiciles.
In this compelling "How It's Made" seminar, the experts at BATH + BEYOND, the Bay Area's premier bathroom design center showroom representing the world's finest bathroom and fixture brands are proud to introduce three innovative companies whose products are the talk of the industry. Company representatives from Victoria + Albert Bath, Watermark and Electric Mirror will reveal the latest, innovative trends in bathroom design and the creative philosophies supporting those trends. They'll reveal what the nation's leading designers are incorporating into their designs. For those who cater to the most discerning homeowner, this is a "must attend" program that informs, educates and shows why the bathroom of the future has now become the bathroom of today.
Agenda:
12.00 – 12.30: Registration & light lunch
12.30 – 1.30: Presentation and Q&A
1.30 – 2.00: Optional networking
Location:
THE BATH + BEYOND
77 Connecticut Street
San Francisco, CA 94107
Presenting Sponsors: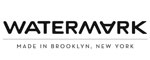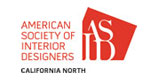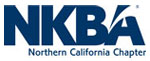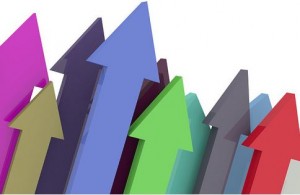 Bay Area Real Estate in 2014. What Can We Expect?

Thursday, April 24th

11.30 – 1.30 PM
Inventory shortage issues aside, Bay Area real estate trends at the start of 2014 are eerily reminiscent of the good times in the early 2000's when multiple offers and above-listing price sales prevailed. Will these positive trends continue and what can Bay Area agents expect in terms of buyer activity, seller expectations and inventory availability?
A panel of the Bay Area's top producers addresses the issues. They deliver their opinions on the emerging buyer classes, which Bay Area locales offer the most opportunity for increased sales activity and rising home prices, and how to prepare for a unique 2014 selling season that combines pent-up demand with an economic environment where draconian lending rules co-exist with all cash offers and a young, affluent tech elite with hair-trigger buying impulse.
Featuring:

Tracy McLaughlin
Pacific Union, Marin County's top producing agent since 2005 specializing in high-end property sales

Nicki Naylor
Alain Pinel Realtors, actively involved in the Sonoma and Napa real estate community since 1989 and recently spearheaded the opening of the Alain Pinel Realtors Wine County in Sonoma

Christina Chung
Coldwell Banker, Top 1% Agent nationwide serving Asian clients and local sellers
Location:
27 Red Rock Way
S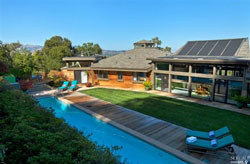 an Rafael, CA 94903
27 Red Rock Way features private estate Zen-like gardens and unique Asian Antiques. This 6 bedroom, 8 bathroom hill-top home on approximately 4 acres, offers sweeping views from Marin Civic Center to Vallejo. The home also features swimming pool, spa, cabana with BBQ and full kitchen, volley-basketball court, gourmet chef's kitchen and billiard/media rooms.
Presenting Sponsors:





The Sky's The Limit!
9th Annual Alpha Agents Event

Presenting San Francisco's Next Generation of Condos The Top Three Luxury High-Rise Developments That Every Agent Must Know About
Wednesday, April 16th

6.00 – 8.00 PM
For five years, the building cranes stood dormant. High-rise construction in San Francisco ground to a halt as a result of what was the most devastating financial crisis to hit the U.S. in 80 + years. The consequence—a critical shortage of condominiums that has left the anxious agent clamoring for inventory as demand outstrips supply. Non-negotiable listing prices and multiple offers continue to instill fear in even the most sanguine of buyers. But there is good news. Exciting high-rise projects are coming out of the ground and 1,000 new condos are on the way.
In this compelling panel discussion, four of San Francisco's most successful, experienced and knowledgeable veterans in condominium development and sales review the current marketplace, size up the players and the stakes, and deliver insights into what the San Francisco skyline will look like in the next five years as the market moves from gestation to birth.
For the real estate professional seeking the first and last words on the present and future of the San Francisco condominium marketplace, this is the one program that tells the full story and delivers the intriguing inside information in one very palatable serving.
As an added bonus, attendees will receive a copy of the definitive "The 2013 Luxury Condo Report" as featured on Curbed SF!
Featuring:



Garrett Frakes
Principal, Polaris Pacific (representing LUMINA, a community of 656 luxury condominium residences being developed by Tishman Speyer and China Vanke at Main and Folsom)


Sean Jeffries
Vice President, Millennium Partners (representing the 706 Mission Street project with 215 units being developed by Millennium Partners)


Alan Mark
President and Founding Partner, The Mark Company (representing Park 181, a 55-story mixed-use skyscraper being developed by the Jay Paul Company adjacent to the new Transbay Terminal and 5.4-acre elevated park).

Gregg Lynn
Sotheby's International Realty, ranked as San Francisco's #1 Condominium Realtor for 2013 and recently ranked as "One of the Top 60 Realtors in the USA" by the Wall Street Journal
Location:
The Infinity Club Lounge
301 Main Street
San Francisco, CA 94105
Presenting Sponsors: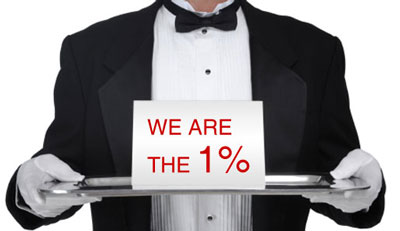 The Top 1 %

Who Are They And How Do We Reach Them?

Thursday, March 20th
6.00 – 8.00 PM
Northern California represents one of the top 3 regions in the US for concentrated wealth. We know they live among us, albeit, hidden from view. But there is a way to gain intelligence on this elusive demographic.
The Luxury Marketing Council of San Francisco is privileged to present James Dean, Senior Vice President and Head of the Luxury Practice for WealthEngine, a leading provider of wealth intelligence, integrated marketing and analytical solutions to help marketing, business development and fundraising professionals win new customers/donors and grow their business. WealthEngine's luxury business thrives based on the unique intelligence it has on affluent, HNW and UHNW individuals.
This information-filled presentation will deliver background and insight on:
The size and scope of the ultra-high net worth community in Northern California and the US
Who they are, where they live, how they think, how they behave and what they buy
Data acquisition with respect to the category utilizing the robust, in-depth proprietary information that resides within WeathEngine's databank
Integrated Marketing Strategies to effectively reach UHNW individuals and win their business
About James Dean

As Vice President and Head of WealthEngine's Luxury & Financial Services Practice, James Dean leads the company's luxury and financial services team and manages key account relationships. As a member of WelthEngine's leadership team, James is very involved in developing strategy for the organization as well as setting direction for product development. Prior to WealthEngine, James lead the sales efforts at BroadReach Partners, a financial and technology lead generation firm where he deployed a proprietary lead generation strategy instrumental in the growth of the organization. Previously, James was VP Sales at Institutional Shareholder Services where he developed a new market for its' corporate governance rating business. He spent several years at I/B/E/S, later purchased by Thomson Financial where he sold financial data and portfolio management software and was their top sales person for nearly five years. James earned his BS from Northeastern University and Master's in International Business from Pepperdine University. In his free time he runs marathons, competes in tough mudders and is active in the Boy Scouts.
Location:
Thos Moser Cabinetmakers
San Francisco Showroom
3395 Sacramento Street
San Francisco, CA 94118
Presenting Sponsors: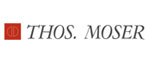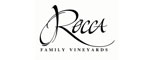 DTC Done Right!
The Ultimate Direct-To-Consumer Boot Camp
Driving Profits with Proven Strategies, Best Practices and Lessons from the Prophets
Wednesday, February 26th
9.00 AM – 4.00 PM
By popular demand, The Luxury Marketing Council, in partnership with Napa Valley Vintners, Sonoma County Vintners and CANVAS, returns with an all-day Boot Camp that delivers the goods on Direct-To-Consumer marketing. This in-depth program of interactive learning and instruction will feature high-impact presentations and panel discussions delivered by a faculty of 30+ experienced professionals and seasoned marketers drawn from the wine industry and associated business categories.
The Boot Camp will emphasize specific, hands-on strategies, tactics, learned lessons and deliverables that are applicable to DTC marketers representing wineries of every size and type. Audience Q &A is highly encouraged. In addition, the program has been carefully structured to encourage networking and allow time for one-on-one "corridor talk".
Bring a Bottle, Take a Bottle
As an added bonus, participants are invited (no obligation) to join in the "Bring a Bottle, Take a Bottle" program. Simply bring a bottle of wine from your winery and select a replacement bottle to take home from the collective pool of hundreds of bottles on display.
Agenda:
8.00-9.00: Registration and Coffee
9.00-10.00: Opening Session
"Pick Your Passion" – A Group Learning Exercise
10.15-11.00: General Session
"Direct Talk from DTC Leaders"
Colin MacPhail, General Manager, Larkmead Vineyards
Carol Reber, SVP/Chief Marketing & Business Development Officer
David Stevens, Owner, 750 Wines
11.15-12.00: Breakouts
#1: "Getting the Most from Your eCommerce Applications and DTC
Technology Systems"
Miryam Chae, Director, Direct to Consumer Marketing, Constellation Wines, U.S.
Mary Jo Dale, SVP Marketing and Consumer Sales for the Crimson Wine Group
Karen Fass , CEO & Founder, FEAST
Sandra Hess, Founder, DTC Wine Workshops
Chris Tout, Owner, Vinespring
#2: "Wine Clubs: How to Inspire Loyalty, Generate Sales & Eliminate
Attrition"
Stephanie Friedman, Direct Sales Manager, Gary Farrell Vineyards & Winery
Tracy Lynne Parker, Wine Club & Ecommerce Customer Service Supervisor, Foley Family Wines
Gordon Waggoner, Wine Club Manager, Silverado Vineyards
Jeff Zappelli, Director of Membership, HALL and WALT Wines

12.00-1.00: Bouchon Boxed Lunch + Bottle Exchange
1.15-2.00: Breakouts
#3: "You Had Me at Hello: Unique Visitor Experiences That Engage"
Jennifer Becker, Founder, Ensemble Marketing Group
Tom Blackwood, Director of Retail Operations, Boisset Family Estates
Vanessa Conlin, Sales and Hospitality Manager, Dana Estates
Sally Srok, Vice President of Hospitality, Francis Ford Coppola Winery
#4: "The LGBT Wine Consumer: Affluent, Ignored & Ready to Spend"
David Paisley, Senior Research Director, Community Marketing & Insights
Tom Roth, President, Community Marketing, Inc
2.15-3.00: Breakouts
#5: "Nailing the Brand Strategy: Easier Said Than Done"
Michaela Rodeno, Owner, Villa Ragazzi
Georg Salzner, President/CEO, Castello di Amorosa
Monica Stevens, Client Concierge and Proprietor, 750 WINES
#6: "Superstar Selling Strategies"
Tracy Drash, Director of Retail Operations, Constellation Wines U.S.
Todd Newman, Proprietor, Dakota Shy Wine
Lindsay Faith Weinhold, Director of Hospitality, Revana Family Vineyard
3.15-4.00: Breakouts
#7: "The New Wine Influentials: Bloggers and Boards"
Sarah Elliman, Co-Founder, CEO, CellarPass
Roy Piper, Owner, Winemaker, Piper Cellars & Wine Blogger
Vince Sollitto, Vice President, Corporate Communications, Yelp.com
Tom Wark, Principal, Wark Communications & Wine Blogger
#8: "Effective Marketing Collaborations That Work"
Taylor Knight, Senior Brand Manager, Crimson Wine Group
Elizabeth Marston, Manager, Winery Operations, Marston Family Vineyard
Rafael Rios, President, Napa Sonoma Mexican-American Vintners Association
Bronwyn Ney, Principal, Bronwyn Ney Consulting

4.00-6.00: HALL Wines, Social Time and Networking (Optional)
Please note: Agenda may be subject to change.
Location:
HAL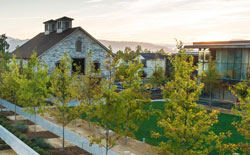 L Wines
401 St. Helena Hwy. South,
St. Helena, CA 94574
Event Partners: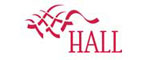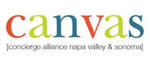 Friday, February 7th
5.30 – 8.30 PM
On February 7th, fashion history will be repeated. Thirty five of San Francisco's most fashionable pooches will strut their stuff on the catwalk, (or is it dogwalk?) as they showcase couture outfits designed specifically for them by some of the Bay Area's most prominent interior designers, and with oh-so-fabulous fabrics provided by the fabric showrooms of the San Francisco Design Center. Trust us, you'll be howling with delight at the antics of these doggie fashionistas.
Canine obsessives and fanatics will be able to shop Posh Pup Lane, an emporium of doggie delights featuring unique canine products, services, specialties and gift items for the pooch who has everything.
To cap it off, on-stage raffles will feature doggie products and experiences never before witnessed in the annals of Dogdom. Buy a ticket and take a chance as we support Muttville, the event's official charity and an organization that reaches out to senior and special-need rescue dogs, finds suitable homes for those that are adoptable, and offers end-of-life care for those that are not.
But that's not all. This ain't no "biscuits and water" affair. Savor sensory food delights and bar offerings featuring fine wines and cocktails.
Agenda:
5.30 – 7.00: Registration, reception & dawdle on Posh Pup Lane
7.00 – 8.00: Haute Dog 3 | SF Runway Show
8.00 – 8.30: Optional dog ogling
Location:
San Francisco Design Center
Galleria Atrium
101 Henry Adams Street
San Francisco, CA 94965
Presenting Sponsors: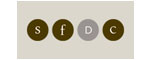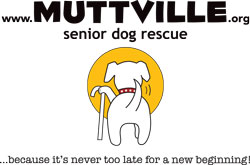 Join Us on the Cruise of a Lifetime.
And Sail Under the Golden Gate Bridge While You're At It.

February 10-18, 2014
The Luxury Marketing Council of San Francisco is excited to offer its members and guests the opportunity of a lifetime. Join us for an 8 night coastal California voyage on the fabulous Azamara Quest sailing February 10-18, 2014. This first-time cruise will offer an exclusive incentive only available to Council members and their guests.
With a 1:3 crew to passenger ratio, the Azamara Quest delivers stellar guest service and an informal, country club ambiance coupled with exceptional value. Join us on a remarkable cruise experience where intimacy and informality define the mood, and relaxation customized to the passenger's desire is the norm.
The Voyage:
With time always of the essence, this ideally programmed 8 night cruise will fit the schedule of even the most time-constrained traveler who seeks a respite from the wear and tear of everyday business grind. And with embarkation and de-embarkation in Los Angeles, getting to the ship is a breeze. No more lengthy or expensive flights before or after the cruise.
The Itinerary
| | | | | |
| --- | --- | --- | --- | --- |
| Date | Port/City | Activity | Arrive | Depart |
| Mon. Feb 10 | Los Angeles | Embark | | 10:00 pm |
| Tue. Feb 11 | Santa Barbara | Tendered | 8:00 am | 10:00 pm |
| Wed. Feb 12 | Monterey | Tendered | 2:00 pm | 10:00 pm |
| Thur. Feb 13 | San Francisco | Docked | 9:00 am | |
| Fri. Feb 14 | San Francisco | Docked | | |
| Sat. Feb 15 | San Francisco | Docked | | 10:00 pm |
| Sun. Feb 16 | At sea | Cruising | | |
| Mon. Feb 17 | Ensenada, Mexico | Docked | 2:00 pm | 7:00 pm |
| Tue. Feb 18 | Los Angeles | Debark | | 6:00 am |
Special Privileges & Exclusive Incentives:
For Luxury Marketing Council members and guests who sail on this inaugural West Coast cruise, Azamara Club Cruises offers the following outstanding service benefits, all included in the price of the cruise:
Inclusive liquor: Azamara's preferred boutique red and white wines, select standard spirits and beers poured at all ship bars and dining rooms
Select bottled water, sodas and specialty coffee and teas
Gratuities (dining, bar and housekeeping)
Shuttles to/from port communities where available
Destination-influenced entertainment and enrichment programs
An extensive offering of wine tasting seminars delivered by leading wineries
Self-service laundry and concierge service
Butler service for suite guests
Complimentary specialty restaurant dining for suite guests
But that's not all:
On the evening of February 13th, Azamara Club Cruises will take you on a journey to experience a unique Azamazing Evening at the historic Inglenook Winery. Founded in 1871, Inglenook is one of Napa Valley's oldest and most revered wineries. The lands and original estate were acquired by Francis Ford Coppola, who is intent on restoring the wines to their original glory as "Napa Valley's premier cru." On February 13th, the beautiful 19th-century estate is all yours for a private wine tasting event complemented with savory canapés, artisanal cheeses, chocolate and desserts. As you sip a variety of wines, you can explore the wine caves, barrel room, and historic Napa Valley photos on two floors of the old mansion. Musical entertainment adds to the pleasure of this very special evening.
The Special Price:
Luxury Marketing Council members who book before December 15th, 2013 can secure a Verandah Stateroom with commanding ocean views for $2499 per person, based on double occupancy. Taxes and fees are additional. In addition, Azamara Club Cruises will provide a $1000 per stateroom booking credit good for all onboard purchases, excluding the Casino.
How to Make Reservation:
It's simple. Just call 877.999.9553 and ask reservations for Promotion Code "The Luxury Marketing Council". Azamara will do the rest.
For more information: Contact Alf Nucifora at 415-332-1085 or at nucifora@luxesf.com
About Azamara Club Cruises:
Founded in 2007 and then re-launched as Azamara Club Cruises in 2009, the cruise line caters to discerning, up-market travelers who love cruising and are interested in new and immersive ways to see the world. The cruise line's two European boutique-style, 694-guest ships – Azamara Journey and Azamara Quest – each offer a sophisticated, yet relaxing ambiance to unique destinations, delivered uniquely.
Azamara Club Cruises offers immersive experiences through more late-night departures and overnight stays at ports of call in order to provide guests opportunities to fully experience a destination, by day and by night. The cruise line sails to European destinations, including the Baltic and Scandinavia, British Isles, Western Europe, French and Italian Rivieras, Greek Isles, Croatia, Holy Land and Black Sea, as well as Asia, South America and lesser-traveled islands of the West Indies.
About the Azamara Quest:
Azamara ships are not too big (you never feel lost). And they're not too small (you won't run out of new things to do and new people to meet). With a capacity of 694 guests, Azamara's mid-sized ships are really just right. You'll love the genial club-like atmosphere and the way our staff and crew get to know you. And you'll feel the same friendliness with your fellow voyagers.

Conversations with Leaders in Luxury
With Larry Pimentel, President & CEO of Azamara Club Cruises
Aboard the Luxury Ocean Liner the Azamara Quest® And Experience a Rare Tour of The Ship
Thursday, February 13th
6.00 – 8.00 PM
The Luxury Marketing Council of San Francisco continues its compelling series of "Conversations with Leaders in Luxury" with an in-depth interview of Larry Pimentel, President & CEO of Azamara Club Cruises, recognized as "One of the World's Top 10 Cruise Lines" by Travel + Leisure Magazine's "World's Best" readers' poll.
Larry Pimentel is an acknowledged leader and pioneer in the rapidly-growing luxury cruise category, as well as a high-profile, international travel and tourism industry figure who has a well-earned reputation as one of the foremost experts on the topic of selling and marketing to discriminating travelers. Prior to joining Azamara Club Cruises, he was President, CEO and Co-Owner of SeaDream Yacht Club. Earlier he served as President & CEO of Cunard Line and Seabourn Cruise Line and before that as President & CEO of Classic Hawaii, a tour operating company.
In this frank, one-on-one discussion with Council Chairman, Alf Nucifora, Pimentel will take us aboard the fascinating world of the luxury cruise line, where the truly unique experience and flawless attention to the customer, combine to meet the needs and desires of the demanding traveler, who in the main, has "been there, done that!"

But that's not all…
As an added bonus, attendees will be hosted to wine and hors d'oeuvres in the ship's Cabaret Lounge and will have the opportunity to take a private tour of the ship hosted by the Azamara Quest® crew and Azamara Ambassadors.
Agenda:
5.00 – 6.00: Ship embarkation
6.00 – 7.00: Social hour and ship's tour
7.00 – 8.00: Conversation with Larry Pimentel
Location:
Azamara Quest
Pier 35
The Embarcadero (@Kearny)
San Francisco
RSVP Information:
This event is open to all dues-paying members of The Luxury Marketing Council
Attendence is subject to a confirmed reservation