LuxeSF regularly profiles members of The Luxury Marketing Council. On this occasion, we chat with Paula Bennett, Publisher of The Scout Guide, the latest addition to the world of Bay Area lifestyle media. An attorney by training, Paula tells how and why she chose to leave the precise and punctilious field of law for the creative, yet demanding field of publishing where ad pages are sold not by the hour but with the aid of charm, connections and a robust Rolodex.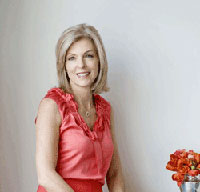 LuxeSF: Let's start with The Scout Guide.  What is it?
Bennett: The Scout Guide was founded in 2009 and is a photo-centric publication that features and highlights local businesses, entrepreneurs and artisans.  It is currently distributed in 25 cities all over the United States, including Atlanta, Chicago, S
an Francisco, Charlottesville, Charlotte, Aspen and Dallas.  I discovered it when I was visiting my son at the University of Virginia, and contacted the founders in late 2011.  I had been a lawyer for a number of years, and wanted to do something fun and creative, so I called them and said, "What about the idea of licensing the rights to the book in northern California?"  After that the founders decided to license it to other cities. And that's how it got started.
LuxeSF: So, your territory is San Francisco…
Bennett: Napa, Sonoma, San Francisco, San Mateo, Santa Clara Counties.
LuxeSF: How many editions have you put out so far?
Bennett: We've published the San Francisco and Napa Valley editions. Silicon Valley is finished and will be in print in late July.
LuxeSF: The size of the magazine?
Bennett: Currently 66 pages in 7" x 10" format.
LuxeSF: Aesthetics?  What does it feel like?
Bennett: People love the book.  They say they would not throw it away, unlike many other publications.  They put it on their coffee table.  They use it for reference, especially when they need a contractor, an interior designer, or they're shopping for a specialty purchase.
LuxeSF: In essence, it's a directory.  There's no editorial content in the book?
Bennett: Correct. It's a resource guide made up primarily of personal service providers and business owners  you would normally hear about by word-of-mouth…architects, interior designers, real estate agents, artists, lighting designers, landscape architects, etc. There is also some retail representation.
LuxeSF: They, in essence, take out an advertisement?
Bennett: They do. It features a photo of the person who owns the business. In many of our guides we love to feature women-owned businesses.
LuxeSF: Circulation?
Bennett: 20,000 books in each market. We distribute them privately through the books' advertisers and at charity and cultural events. Also, we distribute them at private school events and at private clubs.
LuxeSF: Reader profile?
Bennett: I would say 30 years old and up, but our target audience is 35 to 55.
LuxeSF: Primarily female?
Bennett: 80% women, 20% men.
LuxeSF: Married?
Bennett: Yes, married with children.
LuxeSF: Are these new-comers to the market?
Bennett: No.  Many are locals with connections to clubs, private schools as well as philanthropies.
LuxeSF: But this is not a new-comers guide?
Bennett: It could be, but it's definitely not a tourism guide.
LuxeSF: Let's talk about Paula Bennett.
Bennett: I'm a fourth-generation native San Franciscan.  I have been a lawyer specializing in employment and business law.  I'm married and the mother of four boys.
LuxeSF: Do you still practice law?
Bennett: I gave it up about 18 months ago. I practiced for about 20 years, part-time, mostly because I was raising four children.
LuxeSF: And your husband?
Bennett: My husband has been a lawyer at Morrison Foerster for 36 years.
LuxeSF: So, when you went to your family and said, "I'm going to do this thing," what was their instinctive reaction?
Bennett: My husband, who is a very good business advisor, liked it, as did my sons.
LuxeSF: Why did you decide you wanted to do this?
Bennett: I have always enjoyed working.  When I opened the book, the light went on. I knew it was a great opportunity because the skills I learned as a lawyer could apply directly to publishing the guide.
LuxeSF: Did it have to generate income as well?
Bennett: Absolutely.
LuxeSF: Are you working more or less than you thought you would be?
Bennett: I would say yes, but I don't really consider it work because I enjoy it. I think about it 24/7.  It's the equivalent to being in a trial all of the time, except it's fun.
LuxeSF: If you had to do it all over again, would you?
Bennett: Oh yes! I think it's a great thing to be doing at this time in my life.
LuxeSF: How successful have you been to date?  Give me the metrics.
Bennett: We are constantly in contact with our network members to get their feedback.
LuxeSF: And what do they say?
Bennett: They love it.  They've generated business.  Many have developed leads. Many have told me that people, frequently strangers, come up to them to ask them about the Scout Guide.
LuxeSF: How difficult was it to introduce the publication during the recession?
Bennett: Not difficult at all.  It depends on who you're going to.  The retail stores were a challenge but most people say, "Can I get my checkbook right now?" They understand the concept and buy into it without reservation.
LuxeSF: How did you develop your initial hit list?
Bennett: Being a native, I had a hefty list made up of friends, acquaintances, peers and associates most of whom made introductions to potential advertisers. I am very grateful to many of the people who helped me.
LuxeSF: What do you think your renewal rate is going to be?
Bennett: I'm hoping it's at least 60% because we're offering a lot of ancillary services in addition to the advertisements. We have networking meetings where the advertisers come to the meeting to network, discuss distribution and talk about their business.  Unlike a regular publication, we're constantly revising our distribution channels for maximum impact. The advertisers give input on where they want the books distributed. We also offer access to our blog as well as the national website.
LuxeSF: The biggest challenge you encountered was what?
Bennett: Getting in the door for that first meeting.  If you didn't have a name to open the door, making contact was difficult. Once we are able to meet the business owner to explain that it is much more than just a book, they are very interested
LuxeSF: The message to potential advertisers is what?
Bennett: If you have a really interesting product, service or business and you're locally-owned, then you should contact us and see if we can work together. We are looking for the businesses that cannot advertise through the traditional channels.  It's more than just advertising.  I would say it's a networking group.  We call it a network – The Scout Guide Network.  And you can network not only locally, but with people all over the United States.
Visit The Scout Guide online