LuxeSF wishes to advise that events scheduled for the balance of the year have been reactivated as online ZOOM meetings. It is anticipated that face-to-face group assembly meetings will not be held in 2020. The following ZOOM meetings have been held since March, 2020. Watch your email for upcoming event announcement and RSVP details.

Click the title of an event for details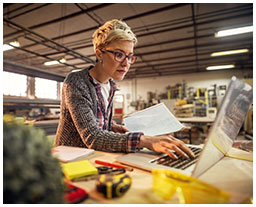 TechDesign '20
The Technology School for Interior Designers – From Novice to Nerd in Just 2 Hours
Thursday, February 6th, 9.00 – 11.00 AM
8.00 – 9.00 AM: Registration and light breakfast
Technology is not a tool for tomorrow's design. It's already arrived. So, if you're not tech-savvy, not only is your design business not operating at peak efficiency, but you're leaving valuable dollars on the table as well – a common challenge for the majority of Bay Area interior designers, including the most experienced and successful.
Capitalizing on the success of last year's inaugural program, TechDesign '20 takes you on a role-playing journey as we accompany acclaimed and tech-savvy interior designer Jon de la Cruz and his client through an actual, real-time design project while incorporating the latest leading interior design technologies to execute the assignment.
You will learn how today's technology can help you to:
Use CAD programs to design and present your work in a manner that is timely, budget-friendly, and client-centric
Manage and budget the project to deliver maximum profitability (for you) and precise budget management (for your clients)
Source design materials online, including furniture, fabrics, accessories, etc.
Integrate all of your tech programs into one manageable platform for efficient collaboration and communication with your clients
Gain clients through more effective business development techniques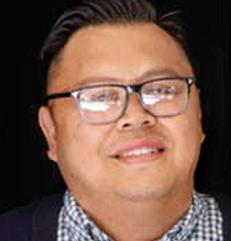 About Jon de la Cruz
Combining expert designer's ability to draw up custom cabinetry and furnishings with an impeccable eye for vintage furniture and accessories, Jon de la Cruz creates interiors that are truly unique to each project and each client. Over the past 20 years, Jon has worked with the Bay Area's top design firms, successfully leading projects including The Battery SF, The Cavalier, Marlowe, Carbone in Las Vegas, Sadelle's in New York and private residences around the country.
Jon launched his eponymous studio DLC-ID in the Fall of 2015. Since then his projects include Protege in Palo Alto, Che Fico and Che Fico Alimentary in San Francisco, James Beard Award semifinalist Leo's Oyster Bar, the luxury town houses at 1598 Bay Street, and House Beautiful's "Kitchen of the Year" in 2017.
LOCATION:
San Francisco Design Center
Galleria Building, Main Atrium
101 Henry Adams St.
San Francisco, CA 94103
Presenting Sponsors: