Bay Area Interior Design: Feast, Famine or Fatality

Wednesday, November 13th 12.00 – 1.30 PM
12.00 – 12.30: Light lunch
12.30 – 1.30: Presentation, discussion and Q&A
1.30 – 2.00: Optional Networking
As a result of 5 years of in-depth analysis of and feedback from the Bay Area interior design community, LuxeSF, in partnership with the San Francisco Design Center, is privileged to present its findings, insights and recommendations with respect to interior designer practice in the Bay Area. Based on feedback distilled from hours of private and confidential roundtable discussion, and supplemented by recent industry research conducted on behalf of the national interior design community, this presentation lays out the findings and the facts, and spares no quarter in identifying the current challenges and the future trends that will impact every interior designer who elects to engage in this hallowed profession – one that is about to witness inevitable and disruptive change.
Extensive Q&A and audience discussion will be encouraged.
Light lunch will be served.
ISSUES TO BE ADDRESSED:
Status of the industry today
Design trends: Today and tomorrow
Client needs, wants and behavior
Deconstructing the Millennial client
Impact of digital platforms, social media and technology
Combatting the retail dilemma
Showrooms: The Good, the Bad and the Ugly
Operating for more $$$ and profit
Older vs younger designers: What can each learn from the other?
Developing business: Will referrals die a timely death?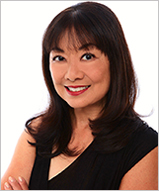 Rhonda Hirata, VP, Marketing
San Francisco Design Center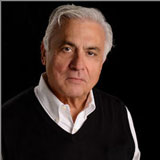 Alf Nucifora, Chairman, LuxeSF
Location:
Phillip Jeffries San Francisco
The Galleria, Suite 490
101 Henry Adams St.
San Francisco, CA 94103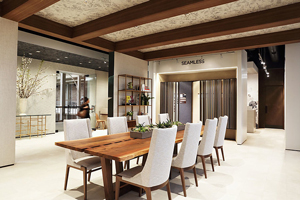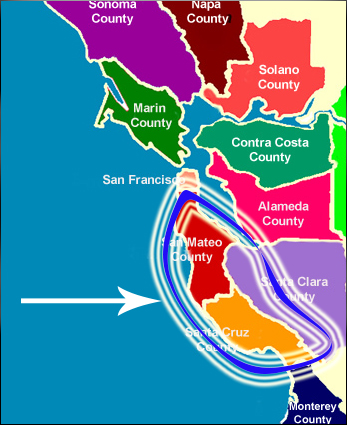 South Bay Real Estate: Where Is It Headed?

Thursday October 17th, 6.00 – 8.00 PM
6.00 – 7.00 PM: Small bites and fine wines presented by Louis M. Martini, J Vineyards, William Hill Estate Winery, and Orin Swift
7.00 – 8.00 PM: Panel discussionTESLA TEST DRIVES WILL BE AVAILABLE THROUGHOUT THE EVENING
How will the South Bay real estate market perform in the next 18 months and will it experience any protection from the ongoing irrational exuberance that is the hallmark of Bay Area real estate?
LuxeSF, in partnership with Silicon Valley magazine and HSBC Bank, has convened a panel of South Bay top producers to provide us with their assessment of the region's current performance and where it's headed as we enter the important 2020 election cycle. Topics for discussion include:
What are the positive signs going forward in the next 18 months? Warning signs?
What's "hot" right now; What's not?
What will be the impact of the economy on real estate sales, given stock market volatility, interest rate speculation, Fed policy, a possible recession and the 2020 elections?
Is the real estate market approaching a correction, and if so, what are the indicators?
How has/is consumer sentiment and behavior changing with respect to buying and selling real estate?
What's the impact, if any, of this year's IPO's
How are the emerging "disruptive" forces driven by the internet, technology and industry consolidation affecting the Realtor and the client?
What's the current status of Asian investment in Bay Area real estate?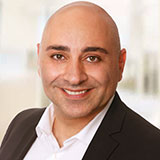 Zaid Hanna
Intero Real Estate Services
Joe Piazza
Coldwell Banker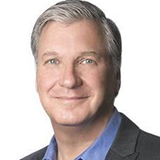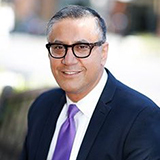 Arthur Sharif
Sotheby's International Realty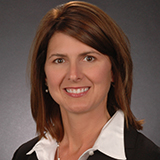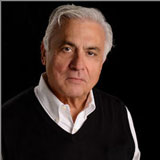 Alf Nucifora
LuxeSF
(Moderator)
RSVP INFORMATION
This event is open to all partners and guests of LuxeSF without charge
RSVP required
The 2019 Real Estate Boot Camp

Thursday, September 26th 9.00 AM – 1.00 PM
LuxeSF, formerly The Luxury Marketing Council, presents its 12th Real Estate Boot Camp, a must-attend event for Bay Area real estate professionals. More than 300 real estate agents and top producers representing major Bay Area residential brokerages will be in attendance at this half-day program that is bigger, bolder and just as thought-provoking as ever.
THE 2019 LEADING 100 BAY AREA TOP PRODUCERS
Now in its 4th year, and in partnership with Real Trends, we announce the 100 top producers in Bay Area real estate for Individual and Team sales. The awards will be supported by a special supplement appearing in San Francisco and Silicon Valley magazines.
THE LUXURY MARKET: HOW IS IT DOING?
A panel of category leaders and experts explores current affluent consumer trends and wealth behavior at a time when the economy is robust, the political environment is in turmoil and the Bay Area continues in its semi-permanent state of red-hot economic exuberance and volatility.
FEATURING:
Matthew Coleman

, Salon Manager, Harry Winston

Rhonda Hirata

, VP, Marketing, San Francisco Design Center

Tim Irwin

, General Manager Penfolds, Beaulieu Vineyard and Mandarin Programs

Jeff Needham

, West Region, Retail Banking and Wealth Management, Regional Manager & Senior Vice President, HSBC Bank (USA)

Bryan Nies

, Director of Marketing, Riggs Showroom + Distributing (Distributors of Wolf and Sub-Zero appliances)

Carolyne Zinko

, Editor-in-Chief, Silicon Valley magazine
THE COMPASS EFFECT: IN CONVERSATION WITH FOUNDER & CEO, ROBERT REFFKIN

Having acquired, absorbed or merged with three Bay Area brokerages within the last 12 months (Paragon Real Estate, Pacific Union, Alain Pinel Realtors), COMPASS is making its mark in the Bay Area. We discuss the moves – past, present and contemplated – and the impact that this consolidation will have upon the marketplace and the realtors who service it.
MEET THE 2019 RISING STAR REALTORS

A perennial favorite at Real Estate Boot Camps, we grill a panel of the Bay Area's up-an-coming stars about their motivation, inspiration, aspiration and determination, and how they're making it to the top. These are the ones to watch as they make their way to the major league of top producers.
FEATURING:
Grant Edward Beggs, Sotheby's International Realty
Gina Blancarte, COMPASS
Zhane Dikes, The Agency
Mike Ferl, W Real Estate
Bliss Katopothis, Intero Real Estate Services
Nader Kazemi, Zephyr Real Estate
Brandi Mayo, COMPASS
Haley Tone, Vanguard Properties
Brian Tran, COMPASS
Brad Wilkinson, Coldwell Banker
Laura Zeidan, The Grubb Company
Venus Zheng, Coldwell Banker
THE 2019 ALPHA AGENT AWARDS
We acknowledge the premier performers and performances of the year:
MVP (Most Valuable Producer)
The Rising Star Realtor of the Year
The Innovator Award
Brokerage of the Year
Biggest Sale of the Year for 2018
The Real Estate Hall of Fame inductee
Location:
The Diane B. Wilsey Center for Opera
Veterans Memorial Building, 4th Floor
401 Van Ness Avenue
San Francisco, CA 94102
The 2019 Home Design Boot Camp

Thursday May 23rd | 12.00 PM – 4.30 PM
Riggs Showroom & Culinary Events Center
Riggs Distributing and LuxeSF present the 2019 Home Design Boot Camp, a must-attend event for Bay Area interior design professionals. 130 designers and industry-related professionals will attend this half-day program which delivers out-of-the box programs that will guide design professionals in managing and exploiting the forthcoming trends that will redefine how they do business.
LuxeSF, formerly The Luxury Marketing Council, presents its 12th Real Estate Boot Camp, a must-attend event for Bay Area real estate professionals. More than 300 real estate agents and top producers representing major Bay Area residential brokerages will be in attendance at this half-day program that is bigger, bolder and just as thought-provoking as ever.
12.00 – 1.30 OPTIONAL LUNCH
Executive chef, Ivan Dubriwny will delight you with a scrumptious buffet menu developed specifically for the Boot Camp and featuring premium wines from Napa Valley
1.30– 2.30 HOW NOT TO LEAVE MONEY ON THE TABLE

The majority of interior designers forgo revenue opportunities because of a combination of outmoded billing practices, failure to exploit technology tools that enhance productivity and profit, and a reticence to claim their full due from clients. A panel comprised of the Bay Area's most successful design professionals provides solutions to this vexing challenge.
Featuring:
Janine Aurichio

, Principal, Scavullo Design

Sid Baxter

, Principal, S.A. Baxter, Inc, General Contractors

C J Bishop

, Interior Design Consultant

Dorothy Greene

, Principal, BAMO

Elizabeth Suzuki

, Principal, Sutton Suzuki Architects
2.30 – 3.15 THE INSIDE ON TINY HOMES!
It's a burgeoning trend in the Bay Area as real estate prices continue to escalate, driving home buyers to seek more efficient and affordable options. Add the impact of the growing "downsizing" trend, and proficiency in Tiny Home design becomes a necessary tool in every interior designer's arsenal. Featuring representatives from:
American Tiny House Association

California Tiny House

Seabreeze Tiny Homes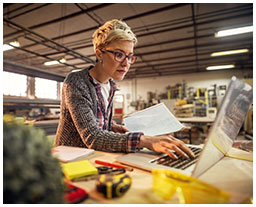 3.30 – 4.30 THE BEST OF TECH DESIGN
Technology is not a tool for tomorrow's design. It's already arrived. So, if you're not tech-savvy, not only is your design business not operating at peak efficiency, but you're leaving valuable dollars on the table as well. Reprising the best of TechDesign '19, leading tech providers to the interior design community will provide a brief overview of their products, services, benefits, applications and costs. Featuring:
Bellvine

, Heather Sawtelle

Design Barre

, Stephanie Fillbrandt

HOUZZ

, Roksolana Parygin

Ivy

, Gilli Cherrin
4.30 – 5.00 WRAP UP
5.00 – 6.00 WINE SERVICE & SMALL BITES
Location:
Riggs Showroom & Culinary Events Center
1755 Rollins Rd.
Burlingame, CA 94010
(Exclusive distributors of Sub-Zero, Wolf and Cove in Northern California)
The 2019 Wineries Boot Camp

Thursday March 28th 2019 | 9.00 AM – 1.30 PM
Lincoln Theater
Yountville
LuxeSF is proud to present its 7th Annual Wineries Boot Camp. More than 300 marketing, sales and hospitality managers and operating staff, representing 100+ Napa and Sonoma wineries will be in attendance. The Boot Camp provides a networking and corridor-talk environment that remains unrivaled and eclectic program content that addresses today's tumultuous wine industry environment.
WHY CAN'T WE FIND GOOD PEOPLE?
We dissect the systemic and critical staff shortage in wine country in a search for causes and solutions – with a panel of experts who present differing takes on the problem.
Featuring:
Kerry Andrews, Founder, Napa Valley Hospitality Forum & Director, Peju Tasting Room & Business Development
Chris Canning, Mayor of Calistoga & former Executive Director, Calistoga Chamber of Commerce
Tim Carl, Columnist, Napa Valley Register
Elizabeth Grillos, Area Director of Sales and Marketing, The Estate Yountville
David Newlin, President, Newlin & Associates
Tracy Sweeney, Vice President, Cellar Doors & Employee Stores, Treasury Wine Estates
WE'VE DESIGNED THE ULTIMATE TASTING ROOM
We put an esteemed architect and two renowned interior designers to the test, none of whom has designed for a winery in their previous lives. The challenge – design a winery tasting room that would appeal to the visitor – without the shackles of conventional wisdom or owner vanity. They'll present their design concepts on the screen for all to see and critique. Be prepared for surprise.
WE'VE GOT YOUR DATA!
Community Benchmark Founder, John Keleher returns with his perspicacious take on DTC sales in 2018, and with predictions for the year ahead. Community Benchmark's analysis of month-to-month tasting room performance, based on actual data reporting by competitive wineries, addresses an immutable truth — understanding how your metrics compare with other wineries like yours is critical.
THE EEG (ELECTROENCEPHALOGRAM) NEVER LIES
In partnership with the sensory experts, Senspoint and Thimus, an international leader in neuroscience and consumer biometrics, we strap on miniaturized mind probes, visit Napa and Sonoma wineries, and capture instantaneous biometric feedback about the experiences without the reporting filters and errors that accompany most winery experience research.
THE 2019 RISING WINE STARS AWARDS
The Rising Wine Star awards return to acknowledge wine industry practitioners who epitomize the new generation changing the face of the wine industry in California.
Winery of the Year: Based on brand distinction and rising industry buzz
Winemaker of the Year: An up-and- coming winemaker making a fresh impact
Wine Marketer of the Year: For new ideas and innovative thinking in wine industry marketing
The Wine Community Service Award:A wine industry organization or supporter rising to the challenge
The Winery Hospitality & Guest Relations Award: A winery or winery staff-member who is setting a new standard
THE BONUS OFFER…CELEBRITIES ON PARADE
Can the rich, famous or influential make the successful transition to winery owner? Is celebrity stardom reflected in the quality of their wines? You be the judge as we sample a stellar line-up that includes:
Brad Pitt & Angelina Jolie (Miraval)
Jim Nantz (The Calling)
Guy Fieri (Hunt & Ryder)
Yao Family Wines (Napa Crest)
John Legend & Jean Charles Boisset (LVE)
And more to be announced
MAKE MINE A MAGNUM
Bring your large formats and we'll put them on display in our "Big Bottle Gallery". Don't panic! They're just for display, and you'll be able to take them with you when you leave. Consider it an art gallery for the day and your formats are the prized exhibits for all to see. All size formats encouraged – Magnum (1.5 L), Jeroboam (3 L), Methuselah (6 L), Salmanazar (9 L), Balthazar (12 L), Nebuchadnezzar (15 L) and Melchior (18 L).
TechDesign '19

The Technology Mart for Interior Designers
Everything in One Place at One Time
Monday, February 4th 9.00 AM – 12.00 PM
(Includes Breakfast, Lunch & Swag Bag)
Technology is not a tool for tomorrow's design. It's already arrived. So, if you're not tech-savvy, not only is your design business not operating at peak efficiency, but you're leaving valuable dollars on the table as well – a common challenge for the majority of Bay Area interior designers, including the most experienced and successful.
This is your opportunity, in one time-efficient program to learn the tech basics that all designers should be incorporating into their design practice and operations. Leading tech providers to the interior design community will provide a brief overview of their products, services, benefits, applications and costs. Audience Q & A will be highly encouraged.

You will learn how today's technology can help you to:
Gain clients through more effective business development techniques
Use CAD programs to design and present your work in a manner that is timely, budget-friendly and client-centric
Manage and budget the project to deliver maximum profitability (for you) and precise budget management (for your clients)
Source all design materials on line, including furniture, fabrics, accessories, etc.
Hire professional freelance staff on-demand to meet rush projects
Integrate all of your tech programs into one manageable platform for efficient collaboration with your clients