Introducing LuxeSF
LuxeSF, a B2B organization of sales and marketing practitioners, is considered to be the Bay Area leader in the arena of luxury marketing, and the thought leader for the intelligent exploration of best marketing practices and trends in the luxury marketplace.
LuxeSF delivers an extensive program of intimately-exclusive events at which experts in the luxury arena present valuable and relevant proprietary research, trend data and best practices. Attendees network with peers in a private and confidential setting that encourages learning, collaboration and the sharing of information and experiences.
In addition, LuxeSF annually facilitates marketing alliances, introductions, collaborations and jointly-sponsored marketing programs by virtue of its broad partner network and extensive databank of Bay Area marketing and sales influentials.
In 2018, LuxeSF:
Hosted or participated in 37 events, including major industry Boot Camps, intimate industry Roundtable luncheons, in addition to regular monthly events
Reached an audience of 3124 partners and guests at those events
Facilitated 100 + collaborations which included brokering introductions, providing vendor and partner recommendations, referring job candidates, delivering event planning and management assistance, facilitating panel discussions, developing targeted wine pouring opportunities and responding to referral requests for designers, realtors, meeting presenters, vendors, service providers, trainers and subject-matter experts
Developed and produced major half-day Boot Camp programs for three major industry sectors – Wineries, Real Estate and Home Interior
Instituted a Wine Aficionados program which provides pouring opportunities for premium wineries at major luxury high-rise condominium complexes and country clubs
Commenced an outreach program to the 40 + leading building contracting and construction companies that service the luxury home building and remodeling sectors in the Bay Area
Continued outreach for the Leading 100 List of top Bay Area Realtors in partnership with San Francisco and Silicon Valley magazines
Expanded the In Their Own Words and Designers Deconstructed interview series that feature iconic figures in Bay Area real estate and interior design
Expanded coverage of the Luxe Cannabis Society which seeks to lay a platform for the marketing of cannabis-based products and services to the affluent marketplace
Introduced a new Luxe Listing digital vehicle for the promotion of select high-end real estate listings
Continued distribution of the popular Luxe Perk discounted product offers and the Lots of Luxe enewsletter, both with open rates of 30+%
Conducted additional Mystery Shopping programs for the winery industry
Further strengthened its position within the real estate industry representing 19 Bay Area brokerages and 8000+ realtors
For further information about LuxeSF, please contact Alf Nucifora at 415-332-1085 and at nucifora@luxesf.com.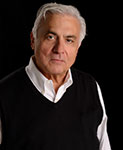 Alf Nucifora
Chairman
Alf Nucifora is the Chairman and Founder of LuxeSF which incorporates Carmel-Monterey, Silicon Valley and Napa-Sonoma. Currently, he also serves as principal of a marketing consulting firm, having "retired" from the responsibilities as Chairman of the Southeast office of a $310 million advertising agency in 1990.
A native of Brisbane, Australia, Alf entered the advertising and marketing business on the corporate side working for two Fortune 500 companies, first in Australia and then in the United States. He then made the move to the advertising business and later advanced into agency management.
Alf, who is an avid spokesperson for the continued growth and success of the marketing profession, delivers speeches and seminars dedicated to sales, marketing and communications to Fortune 500 companies, organizations and associations across the country and abroad.
Alf graduated from the University of Queensland with a B.A. Degree. He furthered his formal education in the United States, attending the Harvard Business School, where he earned an M.B.A. Degree.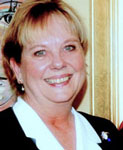 Debbie Norton Nucifora
Vice President – Operations and Finance
With more than 19 years in the management of professional services firms, Debbie oversees the operational, administrative and financial affairs of LuxeSF.
In addition to her corporate background, she has extensive experience in the entrepreneurial sector as a partner in two successful start-up ventures.
An avid traveler, Debbie maintains a strong interest in matters relating to the travel and hospitality industries and is a passionate advocate for her adopted city of San Francisco to which she moved in 2005.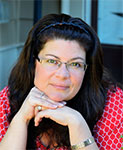 Tricia Sanders
Digital Editor
Writer, editor and digital marketer, Tricia partners with organizations in a variety of industries to help them communicate effectively. She supports LuxeSF's digital marketing, monthly newsletter and website.