Brad Krefman
BK Interior Design

Brad Krefman is no slouch. This Pratt-trained designer who cut his young teeth on New York's most prestigious institutions and brands, is quietly applying that same disciplined approach to his ever-expanding design business in the Bay Area, particularly in Marin and Wine country. Krefman ultimately moved to the Bay Area with his now Realtor husband, securing a position with the noted architectural design firm, Backen, Gillam & Kroeger where he headed the Interior Design Department. A calm-natured workaholic by inclination, Krefman is a work-in-progress. This is a thoughtful, fastidious, somewhat-intense design professional who knows clearly what he wants, where he's headed and what he won't tolerate in order to get there.
On the formative years
I was born and raised in Highland Park, IL (a suburb of Chicago), the second of four sons with an optometrist dad and a therapist mom. Even then, I showed a propensity for the artistic. I can remember being fed up with playing baseball and slamming a door because I wanted my coloring books so that I could pursue painting and drawing. In high school, I can recall my art teacher always saying, "You're never going to be a fine artist. The way you compose things speaks to a career in design more than it does in fine art." She acted on that belief by getting me an internship with a fashion designer in Chicago when I was still a sophomore.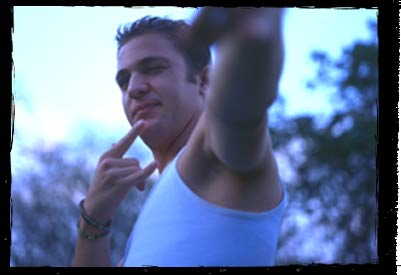 Coming out at 15 was a major event for me. It was greeted with open arms and acceptance by my parents to the extent that my mother subsequently changed the focus of her marriage and family therapy practices to LGBTQ. In my senior year of high school, I was featured in an Emmy award-winning documentary, American High, that ran on Fox and PBS and featured 14 Highland Park High students. Positioned as the gay student, I said to myself, "I have my family and an amazing group of friends who stayed by my side. Shouldn't the world see that this is the new norm? There is a unique platform here, so let's use it." I was known as a trailblazer for being so open at a time when there was a major developing wave of LGBT rights and activation
On a career and its development
After I graduated from high school, I headed straight to New York and was accepted into NYU where I graduated with a BFA in Art, History and French. While I was there, I took every experience-enhancing opportunity that the city had to offer – internships at the Cooper Hewitt and Diamond Baratta Design; a Masters degree from the Pratt Institute, where I learned vital technical skills; a sales position at Holly Hunt; followed by an introduction into the working world of interior design at the Meyer Davis Studio, which led to a design position with the noted architectural design firm, Thierry Despont.
Thierry Despont was an eye-opening experience. You had to wear a suit and a tie every day. You had to be there at 8:30 on the dot. It's located in a Tribeca five-story townhouse — library and conference room on the first floor; bookkeeping and Thierry's office on the second; rendering on the third; interiors on the fourth; and architecture on the fifth. There are maids going up and down in French maid's outfits all day long. Thierry owns the townhouse across the street so he can see it when the lights are on. When important clients visited, an email would say, "Thierry is doing a walk-through," so everyone had to be at their desk. If he is presenting a fabric, he buys two yards and upholsters an item with it. It was 1,000% worth the time spent there even if it was not sustainable for or compatible with my own professional lifestyle.
I'm a big believer in squeezing every ounce of experience that you can from a career opportunity, even if the hours and commitment are extreme. At Thierry Despont, I received a ton of exposure and design experience at an early age and got to work on remarkable assignments, including homes in the Hamptons, and hotel projects for the Dorchester in London and the Peninsula in Paris. Backen, Gillam & Kroeger gave me exposure to wineries and high-end residential estates in Napa and Aspen.
I had a lamp thrown at me once, and was called a color-blind, proportionalist. It was like, "Do I really want to show up to work the next day?" No! Who wants to work in an asylum like that?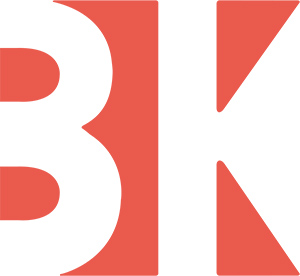 On starting BK Interior Design and what it's become
When I decided to leave Backen and start my own firm, I didn't just quit. I had a plan. I looked at my own resume and my accomplishments to date, and said, "I've got the skills. I've got the drive. I work so hard. How can I fail?" And I had some assignments from Backen, although I didn't want to rely on those. So, I hustled. It started small, but every year has been successful financially.
BK Interior Design is an efficient, thoughtful residential design practice, although we are beginning to accept manageable commercial projects, such as real estate offices. At the high end, our projects can run to millions of dollars. For example, we recently completed the renovation of a spectacular mountain home in Jackson, WY with panoramic views of the Tetons. We are also working on a similarly-scaled wine country estate in Sonoma. By contrast, our furniture-only assignments can trend well below that number – in the $250,000 range. We handle a lot of those.
We don't ascribe to any particular aesthetic other than the desire to design environments that are comfortable, livable, modern, and clean. I want our work to appear natural and pared-back. We also place a lot of emphasis on fine attention to detail. I vividly remember Thierry Despont's admonition, "Measure three times. Cut once!"
On his design skills and business philosophy
I have a somewhat photographic memory. I can tour a house with a client and pay real attention to what the client is saying, all the while, scanning the room and recalling all of the details of what I saw and what the client said.
I've walked from projects. One was at the end of the schematic stage. We were interviewing contractors, and I said, "When you get the bid and you decide to hit the 'go' button, I'm not taking these drawings further." I didn't trust the client. There was an air of: "I'm not getting the full picture. We're not in this together." And there was a huge aesthetic risk, as well. At that point, it's like, "What's the end game here?" If it's not going to be a portfolio piece and I don't trust the person, what am I really getting into?
On his operating style
Keeping client or contractor expectations in order is like a carefully-constructed house of cards. You don't want it all to collapse. What aggravates me the most are the days where it feels like a constant quick-fire challenge, and all we're doing is putting out fires. It's brutal, because I need to be the captain of the ship, staying positive and motivated, and not dropping F bombs.
I have a profound obsession with beauty. I try to express that obsession in everything I do — how you present the dinner table, how you send a thank-you card, the innate love of architectural materials, and fabrics. For example, the home garden landscape we're seated in right now was inspired by Roberto Burle Marx, a renowned Brazilian landscape designer. Notice all the swoopy curves, the tight cut-out around the tree, and how it responds to the curves, the grass, the pool, and the border of the stone. It's very period, but it's also feels very relaxed at the same time. That's my obsession on display!
I'm trying to go back to the things that spark joy in me, that have retreated onto the back burner. I'm doing a lot more hand drafting because I miss it. For a long while, I was reviewing work and commenting on people's screens, but lately I've been allocating a lot more dedicated time to actually doing hand drawings myself.
Luxury to me means ease, comfort, quality – reflected in the vibe of a space, or in a vacation setting — how everything is laid out for you, without having to ask. There is something about the word luxury that is akin to "relaxed exhaling", not to mention the element of freedom that it implies. I definitely don't see luxury and think expensive. Luxury is within everyone's budget.
On people and places he admires
I certainly admire the work of my two predominant bosses. I think Thierry Desponts and Backen, Gillam & Kroeger continue to do amazing work. I'm very impressed by the work of Mexican architect, Luis Barragan, Finnish architect, designer Alvar Aalto, and the influential Harvard Five group of architects that settled in New Canaan, Connecticut in the 1940s. Closer to home, I'm a big admirer of Paul Wiseman, and draw inspiration from Seattle-based design firm Olson Kundig.
Ann Slavic, my art teacher in high school, was fantastic for encouraging me to nurture my artistic bent. Louis Gonzalez, who was my totally crazy boss at Thierry Despont, who drove me bananas, taught me how to draw the right way — how to think in 3D, how to cut a section, how to draw an elevation properly, how to accurately transfer what's in your head onto paper.
I love the Storm King Arts Center in the Hudson River Valley. It's a both a museum and sculpture park –you can walk through a pasture and pass by an Andy Goldsworthy, a Maya Lin, a Richard Serra, an Alexander Calder. I vividly recall an exhibit by James Turrell at MoMA PS1 — one of his installations that engages viewers' perceptions with real and artificial light. You're supposed to sit there for hours and watch how he constructs the lenses and lets the sun pass through so that its prismatic colors are projected onto white walls.