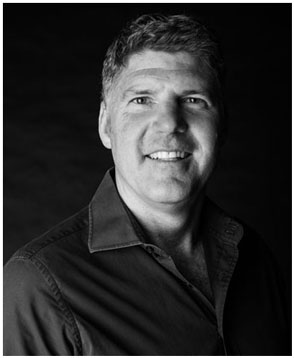 Butch Haze

Score Card
Real Tends Top 50 Teams List, 2014, 2015, 2016, 2017
The Leading 100 List 2016, 2017 and 2018
Over $1 billion in total real estate sales
Ranked the #4 team in the Bay Area
Ranked the #1 team at COMPASS in 2016
13-member team, including 8 agents and 5 support staff
Approximately 30% of revenue spent on marketing support, including salary overhead
The product of peripatetic school and career backgrounds, Butch Haze has endured pain, survived uncertainty, tasted success and finally arrived at a place where life is delivering rewards, professionally and personally. In addition to an unquenchable thirst to be #1, he possesses a restless reputation for experimentation and pushing the bounds of technology in his relentless search for marketing innovation that works. Yet his unwavering belief in E Pluribus Unum — In Unity There Is Strength—has made him and his business partner Rick Teed the poster boys for the power of the team.
On the Early Times
I was born in LA with a single parent mom who worked in real estate. We moved to San Francisco when I was at an early age where I attended a number of schools. Call it "boarding school angst" or "adolescent misbehavior"—either way, I was finally dispatched to Tam High. I attended University of Colorado in Boulder graduating with a degree in Communications and Media. In the meantime, my mom joined the Sotheby's office in San Francisco thereby maintaining the family link to the real estate world.
My first job out of college was as a GMAC Loan Officer. Because of my mom's threat to move me off the family payroll, I got a California real estate license while I was still in college. I graduated on a Friday and was at work on Monday. This was at the height of the mortgage boom. Rates had come down and people were refinancing their homes like crazy. Ironically, I was getting into real estate, but on the finance side. I made $70,000 in my first year, great money in those days for a kid straight out of college. Of course, when rates went up, deals vaporized, as did the commission checks. So, the search began for a job or career where my income was less dependent upon influences outside my control.
I believed that the "future was technology", hence a job in inside sales at Oracle, followed by a series of jobs in tech start-ups. But I could never muster the passion for technology— never get excited by nanobytes and gigabytes. To me, connecting with people was much more important.
On the Philosophy That Drives Him
I remember going to the grocery store back as a child. It's such a powerful memory. They'd ring up the groceries but we'd have to return a third of the items because my mom didn't have the money. I was too young to fully understand what was going on, but watching this happen made an indelible impression. It taught me that I never want to be poor.
When I joined the realtor ranks, Sotheby's icons, Gloria Smith and Sheri Morgansen were my teachers who instilled in me the strong attraction I have to powerful women—like my mother—to be engaged by them, to not be afraid of their influence, but rather be empowered by it. More importantly, they taught me to listen and absorb. Sheri taught me how to behave like a gentleman and a professional. She and I became a wonderful team, but as she gravitated to wine country, I wanted to learn more about the development and construction side of the business and stay rooted in my own back yard—San Francisco. That led to my partnership with Rick.
My mom was super instrumental in my upbringing. Through her, I got to see the relationships that worked the wrong way and the right way. As a result, I'm a big believer in the importance of understanding partnerships. It's worked for me and it can work for agents as they embark on the sometimes perilous journey of seeking a partner or joining a team. To that point, we believe that teams are the future of this business—that collaboration is vital. I can't express how important it is to have a partner, to have a team, because as one area struggles, the other area can pick up the slack.
On Trials and Tribulations
When I interviewed at Oracle, they were hiring like crazy, but only accepting the best. I interviewed 26 times before they accepted me. But to show my competitive spirit, I kept interviewing. I would frame the rejection letters and hang them on the wall as reminder not to accept rejection.
My mom contracted cancer. She was told by the doctor, "You have to come in tomorrow because we've caught it too late and we need to do immediate surgery to try and save your life." Her response, "I can't. I have an appointment tomorrow with a client." His response, "You don't know how important this is" to which she replied, "You don't know my client." She went to the meeting and had the surgery the next day. She lost her hair and continued her work at Sotheby's, but within a year she had passed away. I had quit my job to be with her because I knew she was dying, but the trauma of her loss remains with me to this day.
The costliest mistake I've ever made is letting horrible clients affect my work—clients who torment you with mistreatment and mental abuse. There's a belief in real estate that you can't get out of working on a deal, but that's a misconception. As with any bad relationship, you think you can turn it around. Most times, you can't. The best advice I could ever give in that situation—get out! Otherwise it can become a permanent scar.
On a Maverick Approach to Marketing
Early on, we created a technology company based on the premise, "How can we change the way people view real estate?" Essentially, we started a movie production company called Blazing Tours, now renamed, Fuel X. This was before any of the reality shows like Flip or Flop. We were out there introducing the Bay Area to a different style of video. All of a sudden, we had all this content. How do you display it? And how do you control it? So, we had to build a complex system to manage the process. We spent millions on the company.
We opened the Union Street office because we wanted to create something really special, and it gave us one of the best billboard locations in San Francisco. Rick was intrigued by the unique and dynamic nature of the Apple stores so we copied their style. Initially, people thought the office was cold. So, we said, "Let's add texture." Hence the idea to bring in a different designer every month. They get free retail space where their clients could view the latest styles in home décor. The office also served as a community center and gathering place where we hosted events. We were doing about $40-$50 million in walk-in business alone. Don't forget, most real estate offices have a little old lady with glasses who looks up at you as if you're not supposed to be there. Ditto with agents buried in their cubicles. It's a horrible environment.
We're still really trying to figure out this whole social media trend. Nobody is really doing it successfully. Right now, agents are posting real estate listings—the very thing that will get you unfriended. It's crazy. I post a picture of my kid at a pool, and I get 900 "Likes." I post a picture of my Open House and I get one, usually from someone in my office! Everything is moving too fast. We need to find a more effective platform. For example, Facebook has now become this disenfranchised place that people are leaving, and one of the biggest problems with LinkedIn is that it's difficult for people to contact you through their convoluted InMail system, which no one checks.
On Style and Operations
If you look at the market, it's already bifurcating. We're going to end up with two brokerage channels—discount agents and luxury agents— with the middle ground disappearing. We're already a couple of years into that cycle. Redfin is a discount broker. Keller Williams will end up a discount broker. Zillow is struggling to make money and you can see their confusion in the marketplace. We don't want to be Walmart. We sell Ferraris, so we want to be a Ferrari dealership
Our client profile is twofold. It's developers — because we really understand the construction component. We've done 2764 Greenwich, 44 Majorca, 935 North Point among others. And we have a strong client base from Seacliff and Stinson Beach, the second home market so to speak. The bulk of our business is 7 x 7—north side of the city—and Marin. Mostly single-family homes. Our sweet spot is $3-10 million, although I wish it was $1 million to $3 million, because that's where the market is right now.
On the State of the Market
The crazy Bay Area real estate market is all predicated on jobs, and the job market continues to be hot. Facebook is taking 500,000 square feet. Why? They realize that people don't want to commute. Facebook has to be in the city if they want to retain young tech people who are important to continued corporate success.
The biggest challenge with San Francisco real estate is inventory shortage. For example, construction costs have gone up 20-30%. As a result, developers are pulling out because they can't hit their numbers. That means tighter inventory and a continued escalation in housing prices. Take the case of the buyer with $4 million in cash to spend. He doesn't want to be in the Marina. He thinks he's earned the right, as someone with $4 million in his pocket, to come up the hill. And there's nothing to buy!
Real estate agents have to start understanding multi-family and investment properties because that's what's going to keep them in business. If you're selling residential real estate, like a typical agent, you risk becoming irrelevant. In every industry I can think of, heavy acquisition cost dictates that keeping an existing client is more efficient and profitable than continually searching for new ones. A better strategy is to have five or six investor clients operating on a platform of 1031 exchange transactions. When you talk about balance of work time and life, that's the evolution — engaging real estate clients as investors, rather than just trying to sell somebody a home.