Upcoming Events with LuxeSF
Bay Area Interior Design: Feast, Famine or Fatality

Wednesday, November 13th 12.00 – 1.30 PM
12.00 – 12.30: Light lunch
12.30 – 1.30: Presentation, discussion and Q&A
1.30 – 2.00: Optional Networking
As a result of 5 years of in-depth analysis of and feedback from the Bay Area interior design community, LuxeSF, in partnership with the San Francisco Design Center, is privileged to present its findings, insights and recommendations with respect to interior designer practice in the Bay Area. Based on feedback distilled from hours of private and confidential roundtable discussion, and supplemented by recent industry research conducted on behalf of the national interior design community, this presentation lays out the findings and the facts, and spares no quarter in identifying the current challenges and the future trends that will impact every interior designer who elects to engage in this hallowed profession – one that is about to witness inevitable and disruptive change.
Extensive Q&A and audience discussion will be encouraged.
Light lunch will be served.
ISSUES TO BE ADDRESSED:
Status of the industry today
Design trends: Today and tomorrow
Client needs, wants and behavior
Deconstructing the Millennial client
Impact of digital platforms, social media and technology
Combatting the retail dilemma
Showrooms: The Good, the Bad and the Ugly
Operating for more $$$ and profit
Older vs younger designers: What can each learn from the other?
Developing business: Will referrals die a timely death?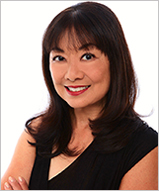 Rhonda Hirata, VP, Marketing
San Francisco Design Center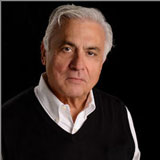 Alf Nucifora, Chairman, LuxeSF
Location:
Phillip Jeffries San Francisco
The Galleria, Suite 490
101 Henry Adams St.
San Francisco, CA 94103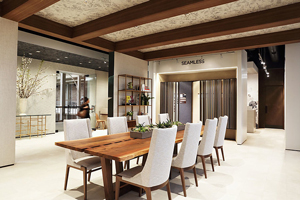 RSVP INFORMATION
RSVP required
This event is open to all dues-paying members of the San Francisco Design Center and LuxeSF without charge
A non-member admission fee of $25 will apply
To reserve your seat, click the RSVP button or call 415.332.1085


Frequently Asked Questions
Is there an admission fee for LuxeSF events?
With the exception of a small number of programs (e.g., Annual Boot Camps), there is no admission fee for LuxeSF partners.
Can partners bring a guest (s)?
Yes they can, but please note that on occasion, (e.g., high-demand events) a nominal admission fee will be applied for quests who are not partners.
How many events does LuxeSF conduct annually?
We conduct 25 + events annually in the form of standard monthly programs (75-150 in attendance), intimate industry roundtables (10-15 in attendance) and annual Boot Camps (300 + in attendance)
What is the format for meetings and events?
Meetings and events are traditionally held in the evening (Tuesday, Wednesday or Thursday) from 6.00-8.00 PM. The first hour is devoted to socializing and networking accompanied by fine wines and small bites. The second hour is devoted to business presentations, panel discussions, information sharing, roundtables, etc.
Luncheon meetings, traditionally industry roundtables, are also held from 12.00-2.00 PM.
LuxeSF recognizes that time is a precious commodity. Therefore all events start and end on time with strict adherence to time management and meeting discipline.
How am I advised about forthcoming events?
All events are promoted and advertised to our partner database via HTML email announcements that are normally sent 3 weeks prior to the event. Announcements and invitations for each event are sent three times (Save the Date + two reminders). A final reminder message including parking details is sent 48 hours prior to the event to all confirmed parties.
What is the RSVP procedure?
RSVP's for all events are received and processed through Eventbrite. Those wishing to attend an event simply click on the "To RSVP" button featured in the HTML announcement/invitation. That will automatically bring up the Eventbrite registration page.
Are there any event rules and requirements that I should be aware of?
Every attendee (partners and their guests) must be pre-registered on Eventbrite
Unregistered, walk-in attendees may be refused admission given that most LuxeSF events are sold-out in advance
Guests must be accompanied by the partner who issued them the invitation
While we realize that some cancellations are unavoidable because of emergency situations or late-minute business demands, we ask for the courtesy of a minimum 48 hour notice of cancellation so that cancelled seating can be reassigned to waiting listees and adjustments can be made to costly catering orders
Dress code is business or business casual