Upcoming Events with The Luxury Marketing Council of San Francisco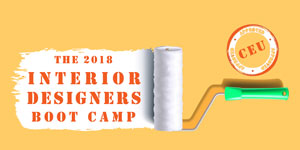 The 2018 Interior Designers Boot Camp

Wednesday, November 14th 9.00 AM – 12.30 PM
The Luxury Marketing Council of San Francisco presents the 2018 Interior Designers Boot Camp, a must-attend event for Bay Area design professionals. 130 designers and industry-related professionals will attend this half-day program which delivers out-of-the box programs that will guide design professionals in managing, exploiting and surviving inevitable forthcoming trends that are about to redefine how they do business.
Agenda:
8.00 — 8.55: Registration & Breakfast
8.55 — 9.00: Welcome and Introductory Remarks
9.00 — 10.00: The Home in 2025
10.00 — 11.00: Sensory Perception and Home Design
11.00 — 11.30: Break
11.30 — 12.30: The Designer Charrette
12.30 —1.30: Lunch
1.30 – 2.30: Emerging Trends: Optional CEU Program
1). THE HOME IN 2025: CEU APPROVED: NKBA 1 CEU; ASID 1 CEU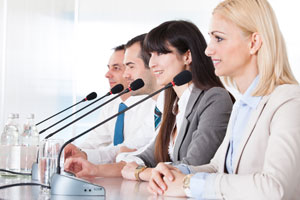 A panel of expert industry practitioners deconstructs the home room-by-room and provides their best predictions as to client need, forthcoming design trends and the impact of automation and technology in the architecture and design of residential dwellings in the decade ahead.
FEATURING:
Jon de la Cruz, Interior Designer and 2017 House Beautiful "Kitchen of the Year" Honoree
Gregg Lynn, Sotheby's International Realty
Greg Malin, CEO, Troon Pacific
Austin Prim, Builder Sales Manager, Riggs Distributing
Scott Sullivan, Founder, President & CEO, SoundVision, Inc.
Elizabeth Suzuki, Principal, Sutton Suzuki Architects
2). SENSORY PERCEPTION AND HOME DESIGN: CEU APPROVED: NKBA 1 CEU; ASID 1 CEU

Data entering the mind from smell, taste, touch and hearing often arrives subconsciously and can matter just as much as what our vision tells us. Blind since birth, sensory expert Dr. Hoby Wedler PHD, provides sensory insight into the vulnerability of traditional, sight-driven architectural and interior design.
3). THE DESIGNER CHARRETTE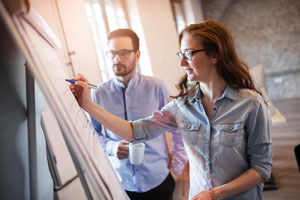 We provide well-known Bay Area designers with a property plus a supporting photo portfolio, property and home description, client's desires/needs and a fixed budget. Each designer has 3.5 hours to design a remodel of the home based on the terms outlined above, and 20 minutes to reveal his/her redesign (on-screen and on-stage) and respond to audience questions and feedback.
FEATURING:
James Hunter, Design Principal, The Wiseman Group
Billy Quimby, Principal. BAMO
Jeff Schlarb, Principal, Jeff Schlarb Design
4). ADDITIONAL CEU OFFERING: "EMERGING TRENDS"
This course educates architects and designers about what award‐winning kitchen design professionals in the field say are the most popular form, function, and features in today's luxury kitchens.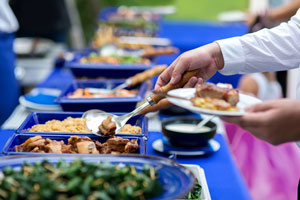 Executive chef, Ivan Dubriwny will delight you with a scrumptious buffet menu developed specifically for the Boot Camp and featuring premium wines from Napa Valley's renowned Jamieson Ranch Vineyards.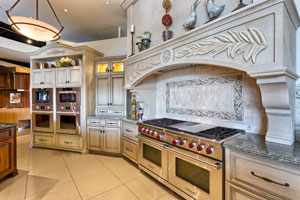 Riggs Showroom Culinary Events Center
1755 Rollins Rd.
Burlingame, CA 94010
(Exclusive distributors of Sub-Zero, Wolf and Cove in Northern California)
RSVP Information:
This program is open to all invited members and confirmed guests of The Luxury Marketing Council of San Francisco, and members of ASID, NKBA and AIA

WITHOUT CHARGE

Attendance strictly limited to the first 130 confirmed RSVP's
Frequently Asked Questions
Is there an admission fee for Luxury Marketing Council events?
With the exception of a small number of programs (e.g., Annual Boot Camps), there is no admission fee for Council members.
Can Council members bring a guest (s)?
Yes they can, but please note that on occasion, (e.g., high demand events) a nominal admission fee will be applied for quests who are not a members of the Council.
How many events does The Luxury Marketing Council conduct annually?
The Council conducts 25 + events annually in the form of standard monthly programs (75-150 in attendance), intimate industry roundtables (10-15 in attendance) and annual Boot Camps (300 + in attendance)
What is the format for Council meetings and events?
Meetings and events are traditionally held in the evening (Tuesday, Wednesday and Thursday) from 6.00-8.00 PM. The first hour is devoted to socializing and networking accompanied by fine wines and small bites. The second hour is devoted to business presentations, panel discussions, information sharing, roundtables, etc.
Luncheon meetings, traditionally industry roundtables, are also held from 12.00-2.00 PM.
The Council recognizes that time is a precious commodity. Therefore all events start and end on time with strict adherence to time management and meeting discipline.
How am I advised about forthcoming events?
All Council events are promoted and advertised to the Council's member database via HTML email announcements that are normally sent 3 weeks prior to the event. Announcements and invitations for each event are sent three times (Save the Date + two reminders). A final reminder message including parking details is sent 48 hours prior to the event to all confirmed parties.
What is the RSVP procedure?
RSVP's for all Council events are received and processed through Eventbrite. Those wishing to attend an event simply click on the "To RSVP" button featured in the HTML announcement/invitation. That will automatically bring up the Eventbrite registration page.
Are there any event rules and requirements that I should be aware of?
Every attendee (Council members and their guests) must be pre-registered on Eventbrite
Unregistered, walk-in attendees may be refused admission given that most Council events are sold-out in advance
Guests must be accompanied by the Council member who issued them the invitation
While we realize that some cancellations are unavoidable because of emergency situations or late-minute business demands, we ask for the courtesy of a minimum 48 hour notice of cancellation so that cancelled seating can be reassigned to waiting listees and adjustments can be made to costly catering orders
Dress code is business or business casual