Upcoming Events with LuxeSF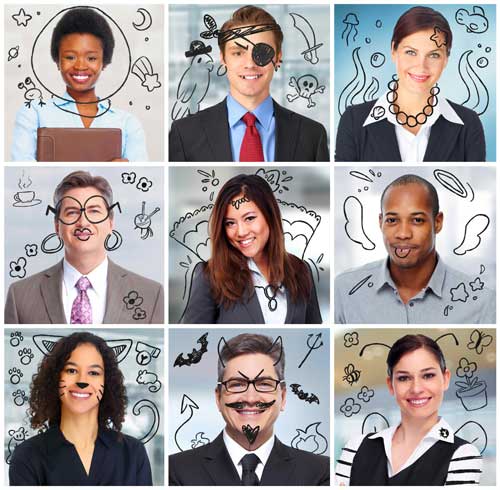 Need a Head Shot? Get a Head Shot. – IT'S FREE!
Please note: This event has been postponed.
If, like many of us you're still using an outdated head shot from the days when the hair was luxuriant and wrinkles non-existent, now may be the time for an update. We know there are a million reasons why you haven't got around to it—no time; can't find the right photographer who can capture your essential beauty and unique personality; vanity; fear of reflection that comes with the aging process, etc. We've heard them all before!
Now is the time for redemption. LuxeSF, in partnership with THE BATH + BEYOND, is providing an opportunity to get an updated head shot taken by a top-line commercial photographer. And there's no charge. It's our way of saying we love you and we want you to look your best.
We'll be serving a light lunch to get you in the right frame of mind where the true you will shine through for the photographer.
I'M IN! WHAT DO I NEED TO DO?
RSVP immediately. We're limited to 50 sittings
Each sitting will last 5-10 minutes and will be scheduled on a "first come-first served" basis
You will receive 5-6 shots for your unlimited personal and professional use—at no charge
Come fully prepared in appropriate attire and make-up. We'll provide specific grooming advice for photography in the follow up confirmation
For those seeking professional make-up support, a commercial make-up artist will be available for consultation at a reduced rate $75 per consultation
LOCATION:
THE BATH + BEYOND: 77 Connecticut St. San Francisco, CA 94107
PRESENTING SPONSOR:

Details for the following events will be announced by email and on our Facebook page.
April 21st

, Wineries Boot Camp at Lincoln Theater, Yountville

May 21st

, The Home Boot Camp at Riggs Distributing, Burlingame

August 27th

, Annual Real Estate Boot Camp in San Francisco

September 12th

, Annual Ferguson Warehouse Sale at 435 Valencia Street

September 17th

, The Leading 100 Release in Silicon Valley, Four Seasons, Palo Alto

October 22nd

, "Get a Headshot", Ferguson Showroom, 435 Valencia Street
Frequently Asked Questions
Is there an admission fee for LuxeSF events?
With the exception of a small number of programs (e.g., Annual Boot Camps), there is no admission fee for LuxeSF partners.
Can partners bring a guest (s)?
Yes they can, but please note that on occasion, (e.g., high-demand events) a nominal admission fee will be applied for quests who are not partners.
How many events does LuxeSF conduct annually?
We conduct 25 + events annually in the form of standard monthly programs (75-150 in attendance), intimate industry roundtables (10-15 in attendance) and annual Boot Camps (300 + in attendance)
What is the format for meetings and events?
Meetings and events are traditionally held in the evening (Tuesday, Wednesday or Thursday) from 6.00-8.00 PM. The first hour is devoted to socializing and networking accompanied by fine wines and small bites. The second hour is devoted to business presentations, panel discussions, information sharing, roundtables, etc.
Luncheon meetings, traditionally industry roundtables, are also held from 12.00-2.00 PM.
LuxeSF recognizes that time is a precious commodity. Therefore all events start and end on time with strict adherence to time management and meeting discipline.
How am I advised about forthcoming events?
All events are promoted and advertised to our partner database via HTML email announcements that are normally sent 3 weeks prior to the event. Announcements and invitations for each event are sent three times (Save the Date + two reminders). A final reminder message including parking details is sent 48 hours prior to the event to all confirmed parties.
What is the RSVP procedure?
RSVP's for all events are received and processed through Eventbrite. Those wishing to attend an event simply click on the "To RSVP" button featured in the HTML announcement/invitation. That will automatically bring up the Eventbrite registration page.
Are there any event rules and requirements that I should be aware of?
Every attendee (partners and their guests) must be pre-registered on Eventbrite
Unregistered, walk-in attendees may be refused admission given that most LuxeSF events are sold-out in advance
Guests must be accompanied by the partner who issued them the invitation
While we realize that some cancellations are unavoidable because of emergency situations or late-minute business demands, we ask for the courtesy of a minimum 48 hour notice of cancellation so that cancelled seating can be reassigned to waiting listees and adjustments can be made to costly catering orders
Dress code is business or business casual