Upcoming Events with The Luxury Marketing Council of San Francisco
Staging

The Most Misunderstood, Unappreciated and Underutilized Weapon in Real Estate Sales
Thursday, April 19
12.00 PM – 2.00 PM

Talk to the pros, and they'll tell you that an imaginatively-staged home will sell for a higher price in a shorter period of time. No ifs, ands or buts. Don't believe it? Then join us for an insiders' panel featuring the Bay Area leader in staging, Jeff Schlarb, Principal of the staging company Green Couch as he presents staging tips that only an expert can know and share.
Jeff's presentation will be followed by a panel of real estate's top producers who explain why and how staging has become a mandatory element of the marketing process for the homes they list.
Agenda:
11.45-12.15: Registration
12.15-12.45: Presentation by Jeff Schlarb
12.45-1.30: Panel discussion
A light lunch will be served
Featuring a Presentation By: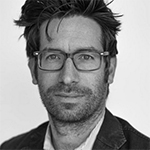 Jeff Schlarb
Principal
Green Couch
And a Panel Discussion By: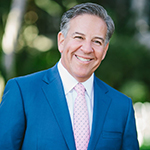 Gregg Lynn
Sotheby's
International Realty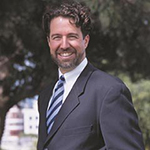 Steven Mavromihalis
Pacific Union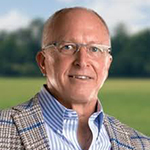 RSVP Information:

This program is open to all dues-paying members of The Luxury Marketing Council of San Francisco without charge
A $25 admission charge, payable at the time of RSVP registration on Eventbrite, will apply to non-members and other guests

To reserve your seat click the RSVP button or call 415.332.1085
Thank You to Our Event Sponsor:
We are in the process of finalizing details for additional 2018 events, including…
August 16th, 2018:

Alpha Agents Real Estate Boot Camp
Frequently Asked Questions
Is there an admission fee for Luxury Marketing Council events?
With the exception of a small number of programs (e.g., Annual Boot Camps), there is no admission fee for Council members.
Can Council members bring a guest (s)?
Yes they can, but please note that on occasion, (e.g., high demand events) a nominal admission fee will be applied for quests who are not a members of the Council.
How many events does The Luxury Marketing Council conduct annually?
The Council conducts 25 + events annually in the form of standard monthly programs (75-150 in attendance), intimate industry roundtables (10-15 in attendance) and annual Boot Camps (300 + in attendance)
What is the format for Council meetings and events?
Meetings and events are traditionally held in the evening (Tuesday, Wednesday and Thursday) from 6.00-8.00 PM. The first hour is devoted to socializing and networking accompanied by fine wines and small bites. The second hour is devoted to business presentations, panel discussions, information sharing, roundtables, etc.
Luncheon meetings, traditionally industry roundtables, are also held from 12.00-2.00 PM.
The Council recognizes that time is a precious commodity. Therefore all events start and end on time with strict adherence to time management and meeting discipline.
How am I advised about forthcoming events?
All Council events are promoted and advertised to the Council's member database via HTML email announcements that are normally sent 3 weeks prior to the event. Announcements and invitations for each event are sent three times (Save the Date + two reminders). A final reminder message including parking details is sent 48 hours prior to the event to all confirmed parties.
What is the RSVP procedure?
RSVP's for all Council events are received and processed through Eventbrite. Those wishing to attend an event simply click on the "To RSVP" button featured in the HTML announcement/invitation. That will automatically bring up the Eventbrite registration page.
Are there any event rules and requirements that I should be aware of?
Every attendee (Council members and their guests) must be pre-registered on Eventbrite
Unregistered, walk-in attendees may be refused admission given that most Council events are sold-out in advance
Guests must be accompanied by the Council member who issued them the invitation
While we realize that some cancellations are unavoidable because of emergency situations or late-minute business demands, we ask for the courtesy of a minimum 48 hour notice of cancellation so that cancelled seating can be reassigned to waiting listees and adjustments can be made to costly catering orders
Dress code is business or business casual