Congratulations to The 2019 Rising Wine Stars LuxeSF, was both honored and delighted to announce the 2019 Rising Wine Star award recipients. A 14-person panel of respected industry influentials made the final selections from dozens of nominees across all six award categories.
The awards were formally presented on stage at the LuxeSF 2019 Wineries Boot Camp.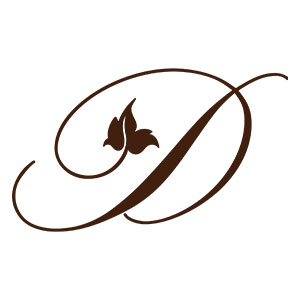 Davis Estates
Growing up in San Mateo, Mike Davis vacationed with his family at the Napa Valley Ranch Club, so "the call" of the valley was rooted in his youth early on. A man of vision, varied interests and talents, after receiving a degree in history from Indiana University, in 1989 Mike & Sandy launched Applied Computer Solutions in the garage of his Huntington Beach home. Riding the wave of the tech boom during the late 1990's, selling their business in 2010, in 2011 Mike and his wife Sandy embarked on a new venture, purchasing an historic 100-year-old property in Napa (Calistoga) to become vintners and historical renovators. Today, Davis Estates is not just a world class winery, the property offers guests unique opportunity to taste elegant wines while experiencing bygone times through authentic renovations and well-placed historical artifacts. Davis Estates is an elegant setting, featuring state of the art winemaking technology while blending the best of the past and present in showing off the future of the winemaking art. Combining a love of history, expertise in technology, and lifelong passion for all that is the Napa Valley, Mike and Sandy Davis have created a truly unique Napa Valley experience.
Julien Fayard
FAYARDWINES
Julien Fayard gained his knowledge and defined his core winemaking style from working at grand Chateaux in France such as Lafite Rothschild and Smith Haut Laffite. The Fayard's came to Napa in 2006 where Julien became the right-hand man of renowned winemaker Philippe Melka from Quintessa. He has since become a Napa Valley veteran after more than a decade of working with some of the most highly acclaimed and sought-after wines from the Napa Valley. His philosophy is to produce wines with an identity that express pure, terroir-driven specificities and characteristics. He believes that as a winemaker, one doesn't control the wine but rather wine style is the result of a combination of soil, climate and vineyard management. Wine style is an elegant combined expression of the fruit, soil, vines, and climate. Julien is an entrepreneur with an acute business savvy of the wine industry. He has completed his MBA from top-ranking Davis University in Entrepreneurship and Marketing. He brings a dynamic background of quality wine production, business management, winery development, and infrastructure. His personal labels are Azur, Empreinte and Covert Estate. Julien is one of 6 winemakers featured on a Netflix Documentary "Decanted" which explores what it takes to open a winery in Napa Valley.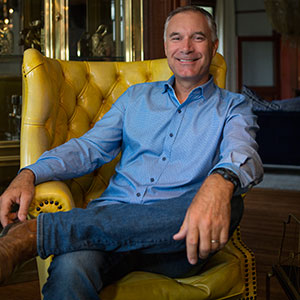 John Anthony Truchard
Jam Cellars
John Anthony Truchard grew up farming his family's vineyards alongside his father Tony Truchard, but decided early on that he wanted to start his own wine business. In the late 1990's John laid out a 10-15-year plan that began with a small vineyard management business, eventually leasing and planting his own vineyards. Today, John Anthony Vineyards has earned multiple 90+ point scores and produces 5,000 cases—a success story to which many vintners aspire. However, it was in the face of the 2008 "Great Recession" that John's study of economics, his background in the wine business and several years working in start-ups helped take his success to another level. John saw an opportunity to make great-quality wines affordable and approachable and JaM Cellars was born. JaM Cabernet was the first release priced under $20 per bottle. Easy to understand and over-delivering in its price point, the wine struck a chord with distributors and consumers. In 2011 Butter Chardonnay joined JaM Cab and the brand began growing exponentially. Butter Chardonnay is currently ranked #2 nationally in its price point and been recognized by the industry's Hot Brand Award for the last 4 years. Today, John Anthony Family of Wines comprises an expert sales, marketing and production team, supporting multiple portfolios and continually developing new products.
THE COMMUNITY SERVICE AWARD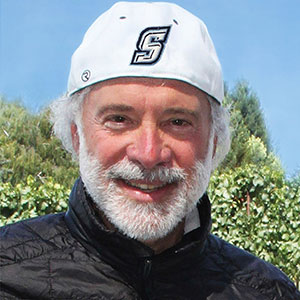 Ron Rubin
Ron Rubin Winery
Ron Rubin has experienced several incarnations relating to different specialized beverage segments. It began in 1972, when Rubin worked for his family's owned and operated Central Wholesale Liquor Co., in Mount Vernon, Illinois. Always dreaming of buying a vineyard one day, Rubin stayed with his family's company for the next 22 years. Here, he managed the distribution of wine, liquor, and beer in 48 counties, throughout Central and Southern Illinois. As an innovator, this was where Rubin began to develop and introduce numerous new line extensions into their portfolio.

One of those innovations was created in 1990, when Rubin formed New Age Beverages, in Mount Vernon. This company became the master licensee for Clearly Canadian Sparkling Water in the Southeastern United States. In a 10-state region he created a network of over 100 distributors, who sold over 3-million cases of Clearly Canadian.
Four years later, Ron Rubin read the book The Republic of Tea, written by the Mel and Patricia Ziegler. Rubin was so inspired, and made an offer to the Zielglers and Bill Rosenzweig to purchase The Republic of Tea, a Novato, California-based tea business. Since then, Rubin has been on a mission to seek and procure the most exquisite teas from world premier tea gardens, making them accessible to everyone. Having earlier studied viticulture and enology at UC Davis, Ron's education came full circle in late 2011, when he purchased River Road Family Vineyards and Winery. Located in Green Valley of Russian River Valley, discovering this vineyard and winery was a dream that he had held close to his heart for 40 years. Finding himself in prestigious Green Valley made this "dream come true" even more meaningful. Ron Rubin had dreamed of producing exceptional wines at a great value, producing A Beautiful Experience for everyone, he likes to call it. Ron's vision for Ron Rubin Winery is to offer the most outstanding wines available from Sonoma County and beyond.
Philanthropy is a major role in Ron Rubin's general make-up. He is the current President of the Board of Directors for Sonoma State University's Wine Business Institute, advising on the University's curriculum. In 2015, Ron Rubin became a major donor in support of the Wine Spectator Learning Center's state-of-the-art education complex, and home of the Wine Business Institute.
In 2016, due to his innovative spirit, Ron Rubin was honored by North Bay Business Journal, when he received their 2016 Innovator of the Year Award.
In the spring of 2017, Ron funded The Maynard Amerine Wine Label and Menu Collection, at U.C. Davis, by It providing the seed funding to create a crowdsourcing web app, featuring Maynard Amerine's extensive menu collection, allowing the public to extract valuable data from the menus and enabling the library to transform them into a searchable online database—making the collection usable by researchers and historians around the world.
In the fall of in 2017, Ron Rubin began the Ron Rubin Winery TRAINED FOR "SAVING LIVES" program. In collaboration with the American Red Cross and ZOLL Medical Corporation, Ron Rubin Winery is covering the cost of one ZOLL AED PLUS (Automated External Defibrillator) unit, to 450 qualifying, California wineries. This sustainability and safety plan is designed to keep visitors to California's wine country safe and saved, if necessary. Each day, California becomes more heart safe, in the possible event that CPR or an AED would be necessary. All of these 209 wineries are now TRAINED FOR "SAVING LIVES," with over 1,200 newly trained staff members ready to take action, if and when necessary.
In 2018, Ron Rubin received two awards of excellence for the TRAINED FOR "SAVING LIVES" program:
The Sonoma County Winegrape Commission's 2018 Spirit of Sonoma Award, honoring individuals who contribute to the economic development and enhancement of the communities in which they live, work, and conduct business, through donations of their time and expertise in support of local business and in helping others.
North Bay Business Journal's 2018 Wine Industry + Spirits Awards; a special award specifically given to Ron for his outstanding commitment to the wine community, by donating these AEDs.
THE HOSPITALITY AND GUEST RELATIONS AWARD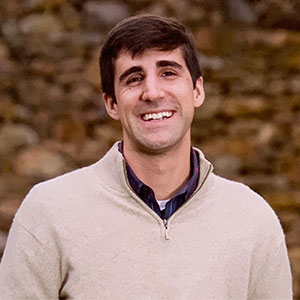 Tanner Sneed
David Arthur Vineyards
Tanner came to the Napa Valley in the summer of 2013 to start a career in the wine world. A Kansas native, Tanner graduated from the University of Kansas with a film degree in 2007. After five years managing several large retail stores in Chicago, as well as, working for a top production company, he decided to head west where he could focus on his love for wine. Tanner is the first intern to be appointed at David Arthur Vineyards, and he had the opportunity to assist winemaker Nile Zacherle during the 2013 harvest. After working in the cellar learning winemaking for a year, Tanner then shifted his focus to direct sales, and overseeing all the onsite tasting. He is now responsible for all aspects of hospitality and guest relations, brand development, events, community outreach, and contributes to national sales.
THE INDUSTRY MARKETING INNOVATION AWARD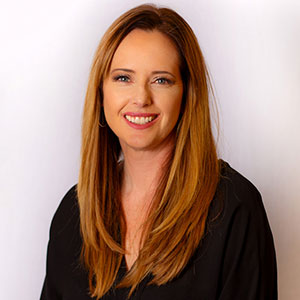 Cheryl Murphy
LibDib
Liberation Distribution (LibDib) was founded in June, 2016 in San Jose, California and is a distributor of alcoholic beverages enabled through a web platform. Restaurants, Bars & Retailers legally and efficiently purchase boutique wines and craft spirits made by Makers of all sizes. LibDib is currently selling to accounts throughout California, New York and Wisconsin. Expansion to new markets will be happening soon.
Distribution Done Differently
Distributor and Producer consolidation, along with the rapidly expanding number of "Makers" including wine and craft spirit producers, created an environment where distribution options were limited for small and mid-sized Makers. Liberation Distribution (LibDib) is a distributor with a technology platform that provides an option for the growing number of Makers who are underserved by the realities of the three-tier system. LibDib is the destination for restaurants, bars and retailers (RB&Rs) to gain access to small production, craft beverages that can't be found anywhere else. With LibDib, both sides of the wholesale transaction win. The "little guys" now have a chance. It's time to distribute differently.
LibDib, Web-Based Distribution
LibDib allows restaurants, bars and retail shops (RB&Rs) to purchase a wider variety of products at a lower cost, saving time and money for both Makers and RB&Rs. Makers use an online platform to get their products to market easily and in legal compliance. RB&Rs get access to the boutique, craft beverages their customers desire. With LibDib, both sides of the distribution transaction win. LibDib is a fully licensed, three-tier distributor of alcoholic beverages. The company currently offers distribution in California, New York and Wisconsin, and is expanding to new markets soon.