Congratulations to The 2020 Rising Wine Stars We are both honored and delighted to announce the 2020 Rising Wine Stars award recipients. A 14-person panel of respected industry influentials made the final selections from 74 nominations across five award categories. Please join us in congratulating the honorees.
Breathless Sparkling Wines
Founded in 2011, and built by the love of three sisters, and the passion for life that their mother passed down to them, the 2020 Rising Wine Stars Winery of the Year is a family affair. The three sisters, Sharon Cohn, Cynthia Faust, and Rebecca Faust have created a winery which is both a living tribute to their mother, Martha, who passed away from illness, and a portfolio of stunning wines that celebrate her philosophy — to dream big, live life to the fullest and never take a single breath for granted.
The fourth "sister", winemaker Penny Gadd-Coster brings years of experience and accolades to the operation. In 2013, she was recognized as Winemaker of the Year by the North Bay Business Journal, an award that honors the best in the trade from Sonoma, Napa, Mendocino and the greater Bay Area. Her wines, too, have garnered much attention: Wine Enthusiast awarded 90 Points to her Breathless Brut; her Blanc de Noirs received the Gold Medal in the 2015 San Francisco Chronicle Wine Competition and Gold/Best of Class in the 2014 Grand Harvest Awards; and her Brut Rosé took home the Gold Medal and 92 Points from the 2014 Pinot Noir Shootout.
The sisters, along with their talented winemaker, are dedicated to sparkling winemaking in the traditional method, creating refreshing sparkling wines that are hand-crafted from select Pinot Noir and Chardonnay grapes using the traditional French method, méthode champenoise — the same process of tirage, riddling, and disgorging that the great Champagne houses have practiced for centuries. "We aspire to be as much like Champagne as possible," says Sharon Cohn. The winery uses the same grape varieties as well, sourcing fruit from Carneros, Russian River Valley, Dry Creek Valley, and the North Coast. Chardonnay, Pinot Noir, and Pinot Meunier turn into traditional Blanc de Blancs, Brut, Brut Rosé, and Blanc de Noirs bottlings, as is customary in Champagne.
In its short operating history, the winery has accumulated a slew of awards and accolades each attesting to the quality of its wines and the mastery of its winemaker. These include the Sweepstakes Award for Best Sparkling & Specialty Wine at the 2018 Sonoma County Harvest Fair for the 2012 Brut, 94 points and a Double Gold Medal at the 2019 American Fine Wine Competition for the Blanc de Noirs , 92 Points from Wine Enthusiast Magazine for the Blanc de Blancs, 95 Points and a Double Gold Medal at the 2018 California State Fair for Blanc de Noirs and the Winemaker of the Year Award from the North Bay Business Journal to winemaker Penny Gadd-Coster for Exceptional Still and Sparkling Winemaking Skills.
The tasting room is an homage to "industrial chic". A metalworking artist who has contributed art to Burning Man fashioned the space from four shipping containers. The design style is an eclectic medley of 1920s Art Deco, Parisian-themed bric-a-brac, and vintage Vespa motor scooters. The sabrage experience arms the guest with an official sciabola del sommelier, safety glasses, gloves, and careful instruction by staff on how to "slice off" the bottle top without inflicting damage to the wine or the handler. Quieter times include a "Books and Bubbles" package that supports local authors, April through October holiday shopping, with bubbles on Black Friday and Cyber Monday, and a boisterous New Year's Day open house with music, dim sum and tarot card readers.
In honor of their mother, the sisters have taken an active role in the local community, hosting events for multiple charities throughout the year. They also donate to the Alpha-1 Foundation, a cause that was near and dear to their mother's heart.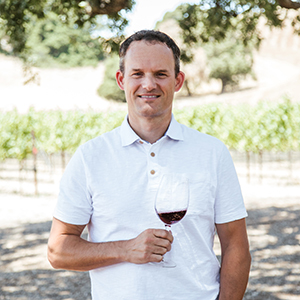 Ryan Prichard, Three Sticks Wines
If one accepts that premise that great winemakers can be identified by a combination of attributes, including an intimate knowledge of viticulture, adaptability amid a world of constant, unplanned surprise, industry experience, and passion for wine and how it's made, then Ryan Prichard is the perfect exemplar.
Born in San Francisco and raised in Berkeley and Sonoma County, this young winemaker of rising reputation has served his apprenticeship at some of Sonoma County's most acclaimed wineries and is creating industry buzz for the quality of the wines that are being produced under his careful hand and palate.
Prichard's passion for wine can be traced back to his senior year at Cornell University while enrolled in an "Introduction to Wine" appreciation course where he would learn about and taste wines from different regions of the world. He realized that as a winemaker he could spend his life weaving together agriculture, art, culture and science – capturing the essence of place and time. As a practicing winemaker today, he conceptualizes winemaking as an endeavor in balancing contrasts — you must be precise, yet flexible; organic, yet by-design; create for immediate gratification, yet stand the test of time.
After graduating from Cornell, Prichard spent four years working at the management consulting firm, Accenture, and then at the luxury destination club, Exclusive Resorts. However, his interest was not satisfied by simply tasting great wines; he wanted to make them. While still maintaining a full-time career as a technology consultant, Prichard moonlighted with family friends in Anderson Valley during crush and then worked multiple harvests at Boulder Creek Winery in Boulder, CO, where his wife was pursuing post-graduate education. While in Colorado, he completed the UC Davis Certificate Program in Winemaking. Prichard admits that he started making wine at home from kits, frozen grapes, then grapes that local producers would sell to him. His shower in the second bathroom was reserved for fermentation vessels, August through December.
Well into his consulting career, Prichard decided to make a change and try winemaking full-time. He and his wife moved back to California where he joined Williams Selyem in the Russian River Valley to intern with Bob Cabral for more than a year, making world-class Pinot Noir and Chardonnay. Following that experience, he managed the cellars at Copain Custom Crush (now called Punchdown Cellars), where he had the opportunity to interact directly with the winemakers of 35 high-end boutique brands. Most recently, he was the Assistant Winemaker at Medlock Ames winery in the Alexander Valley where he labored to craft artisanal and sustainably-farmed wines.
Prichard now serves as winemaker for Three Sticks Wines, where he and Bob Cabral have once again teamed up to make premium wines of distinction, focusing on Pinot Noir and Chardonnay. Three Sticks Wines of Price Family Vineyards & Estates, owns some of the most sought after vineyards, including Durell, Gap's Crown, One Sky and Walala vineyards. From a winemaking perspective, Prichard relies upon techniques that respect those sites, be it native fermentations and low SO2 use, to specific forests that are the source of wood selected by the winery's coopers. Prichard also uses his talents to serve as winemaker for Dry Creek Valley's acclaimed Flambeaux Wines.
Prichard's general winemaking philosophy is to make delicious wines that are true to their site, disdaining wines that fit in a set box. Because he believes that "certain vineyards will show their best in a riper style while others shine with a much leaner look," he prefers wines that have some verve – a little "zing" and a whole lot of "yum." As a winemaker of growing distinction, he views his biggest challenge as also the most important element of winemaking – doing all of the little things that are required to make a great wine. What makes a wine truly great, notes Prichard "is doing each step of the winemaking process at the right time, to the right degree, the right way."
A connoisseur of agnostic tastes, Prichard's palate covers the gamut – a highly-memorable 1990 vintage Dom Perignon savored at his 10-year anniversary dinner; a life-changing 1959 Chambolle-Musigny that he tasted in wine class at Cornell University. That "Aha!" moment was his first opportunity to taste a truly aged Burgundy that transformed wine from merely a beverage to an art form. But ultimately, as both a winemaker and a drinker, his heart belongs to Pinot Noir, a wine he always returns to, followed by Chablis, if he were to choose a white wine. "I love the verve and minerality of those wines, and the premiers and grand crus are sublime," he notes.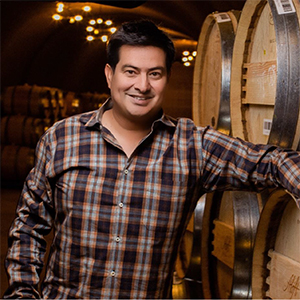 Marcus Marquez, Brasswood Cellars
Responsibility for marketing a new winery can be a daunting task, even in the best of times. In the crowded enclaves of the Napa Valley, it's an even more onerous task. Joining the then new Cairdean Vineyards & Estate in 2015, as Director of Business Development & Marketing, Marcus Marquez activated the extensive experience and skills he had acquired as a wine aficionado and expert, successful restaurateur and an in-demand restaurant consultant.
Initially, he suffered the angst associated with most winery openings, but learning from and building on that experience, he guided the winery through its successful redevelopment journey, including a change in name to Brasswood Estate. Today, Brasswood is a growing success featuring a state-of-the-art winery with 17,000 sq. feet of caves, that makes wines under the Brasswood label and on behalf of custom crush clients. The property is also home to multiple tasting rooms, including a sensory room, a bottle shop with rare wines and liquors and a world-class restaurant, Brasswood Bar + Bakery + Kitchen.
Marquez's entry into the worlds of food and wine began with a stint in 1990 as Manager of The Kitchen Restaurant in Sacramento, which received a Wine Spectator award for the wine list which he had curated. Concurrently with that position, he served as a wine representative for Paul Bullard where he represented some of the most exclusive wines at the time including Marcassin, Bryant Family, Martinelli and Blankiet, as well as iconic winemakers including Philippe Melka, Heidi Barrett, Helen Turley, and Celia Welch. In 2006, Marquez opened L Wine Lounge and Urban Kitchen, a wine bar, retail space and cocktail lounge with farm-to-table food. Subsequent to that experience, he became one of the original partners of Goose & Gander in St. Helena and served as General Manager at its opening.

In 2015, Marquez joined the Cairdean team overseeing its development as a Napa Valley lifestyle destination. Today, he serves as General Manager & COO and is widely credited with the recent efforts that have established Brasswood Estate as growing-in-popularity wine lifestyle venue.
Marquez is the author of the popular "100 Things to Do in Napa Valley Before You Die", now in its second edition. He has also served as the Chair of the St. Helena Chamber of Commerce and as a Board member of the Boys & Girls Club of St.Helena/Calistoga.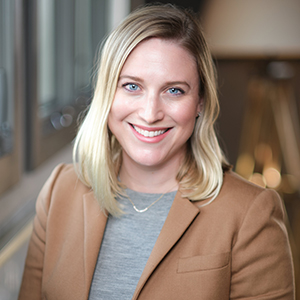 Whitney Diver McEvoy, Yountville Chamber of Commerce
Within the myriad of communities that populate Northern California Wine Country, few have been able to master the complexity of managing growth in a strategic and orderly manner in order to satisfy the needs of the multiple communities they serve – local citizenry, wine industry and visitors to the region.
One such community has achieved that distinction, and has done so in spite of its small size and population, limited financial resources and competition from better-known surrounding rivals.
With the Thomas Keller organization as its establishing lynchpin, Yountville has blossomed from a locals-only hamlet into a prosperous and thriving visitor market, renowned for its palette of upscale wine-service and dining options, growing list of retail establishments, variety of hospitality accommodations and a walkable, pedestrian-friendly street environment. Located in the heart of Napa Valley, and all it has to offer, Yountville has now become a must-visit location for all of the three million annual visitors to the region.
The organization that has helped drive this success is the Yountville Chamber of Commerce with President & CEO, Whitney Diver McEvoy at the helm. The statistics validate the town's and the Chamber's success under McEvoy's reign since she took the position in July 2016. In addition to a large number of Chamber initiatives aimed at local business development, visitor growth and enhancement of resident lifestyle, success has been evident in a sampling of programs:
Membership investment with the Chamber has grown 132%
McEvoy drove enhancement of the Chamber's professional duties and responsibilities by hiring professional staff, creating a Strategic Plan, instituting Board of Directors training, hiring an established accounting firm and creating compelling membership programs with tangible benefits
A new "Holidays in Yountville" promotion and commerce campaign was launched, designed to drive visitors and locals to the town during the six-week holiday season
The newly-created and launched Chamber website, Yountvillechamber.com, won the Honorable Mention website award by the Western Association of Chamber Executives, two months after it was launched. In addition, Yountville.com, the town's official visitor platform has been updated twice
McEvoy lead the Napa Hospitality Industry Partnership, a group of business and community leaders dedicated to the issue of workforce development. Under her leadership, the group was able to partner with FORBES to create a partnership with Napa Valley College that offers Luxury Service Skills education and training – a first-ever program nationally and globally
A graduate of Sonoma State University, McEvoy's career arch has shown continuing growth and advancement, particularly so, since her move to Napa Valley in 2013 with her husband and two cats in tow. Her list of accomplishments to date includes:
Board Member, Visit Napa Valley
Board Member, Arts Council Napa Valley. Vice Chair July 2019 – June 2020
Former Board Member, Silverado Country Club
Management functions at the San Jose Silicon Valley Chamber of Commerce, BottleRock and Auction Napa Valley
Graduate of the Western Association of Chamber Executives Academy
As Yountville continues on its rising trajectory as one the Wine Country's premier visitor experiences and high quality-of-life habitats, its Chamber of Commerce is providing the thrust that powers that performance, with a leader at the helm who operates with dedicated passion for the enterprise, commitment to performance and success and a vison for what can be – for Yountville, for its Chamber of Commerce members and for those who have the good fortune to touch the town and its people.
THE HOSPITALITY AND GUEST RELATIONS AWARD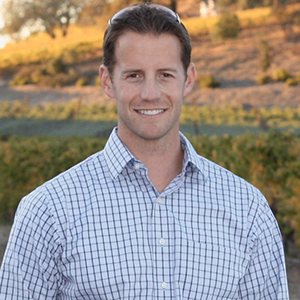 Paul Bailey, Napa Valley Wine Excursions
Raised in Napa and educated at the University of California at San Diego, followed by extended theological studies in Europe, Paul Bailey returned to the Napa Valley with a completely fresh perspective on what Wine Country has to offer. His love for sharing the beauty of the Napa Valley with others naturally led to the inception and growth of his own private wine tour business, Napa Valley Wine Excursions.
For nearly fifteen years, Bailey has hosted thousands of visitors from around the globe in an attempt to share a very personalized layer of Wine Country that many have not discovered, taking great pride in providing his guests with unique experiences at extraordinary vineyards and wineries. Because of his long-established relationships within Napa Valley, he places his guests close to the source, so that they can connect in a very personalized fashion, which leaves a special mark on those who come to visit. In addition to enjoying the novelty of exceptional wines in the cellars and homes of family-owned, boutique wineries, they hear the story, taste the wines, experience the beauty of Napa while being hosted by the owner, the winemaker, or one of a handful of knowledgeable staff.
Bailey founded Napa Valley Wine Excursions in 2011 and currently operates this bespoke business with two additional guides and a small fleet of luxury vehicles. His clients represent a wide swathe of wine enthusiasts, from wine aficionados and collectors, to bachelorettes in party mode. Because many of the guests have never been to Wine Country, Bailey is particularly responsive to those eager to learn. He exposes guest palates to wines they have never tried before, takes great pride in introducing them to the smaller, more handcrafted side of Napa and observing them as they record that 'ah ha' moment with a glass in their hand.
Napa Valley Wine Excursions offers its guests a carefully curated menu of experiences, ranging from traditional wine tastings to specifically-designed events that respond to a particular guest need. Says Bailey, "I hosted a couple several years back who had originally met while wine tasting in Tuscany, and they were seeking to replicate the romance of wine tasting together in another part of the world. Little did I know that the gentleman was going to propose to his girlfriend, but he felt inspired to do so that day. They had a private cheese and wine pairing at a gorgeous property overlooking the rest of the valley — the perfect setting. Having a love for photography, I already had my camera out documenting their day and was able to capture the moment and leave them with tell-tale photos to remember the occasion. They return every year on their anniversary to keep that memory alive."
Napa Valley lays claim to a significant number of highly-professional companies and tour organizations that cater to the region's three million annual visitors, many of which are rightfully recognized for the quality and value of their offerings. However, in discussion with winery staff and industry influentials who interface daily with "wine experience" service providers, the consistent response to the question, "How would you rate Napa Valley Wine Excursions" was an across-the-board critique – genuinely bespoke experiences, exceptional guest service, obsessive attention to detail, outstanding business culture, and a hands-on management style that reflects its owner's passion for the business and the delight and contentment of his guests.