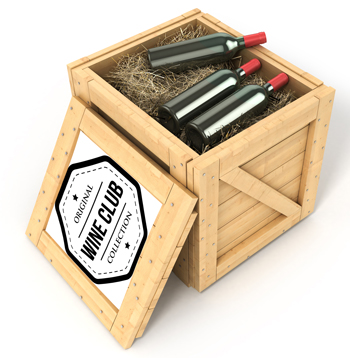 Wine Club Trends – The Who, What, When, Where and Why

Thursday, December 7th, 5.30-7.30 PM
Wine club sales continue to grow and for most wineries, they make up the bulk of company revenues and an even greater share of margins. Patrick Merrill, founder and partner of Merrill Research, an established leader in wine industry research will share insights gained from two consumer studies his firm has conducted on the topic of Wine Clubs. Pat has been supporting the wine industry by bringing unique consumer insights and perspective to wine producers and marketers for more than three decades.
Presentation topics include:
What does the typical wine club order look like?
What motivates a consumer to join a wine club?
What consumer segments exist among wine club members?
How satisfied are members with their clubs?
Is interest in wine clubs waning or waxing?
What number of shipments and bottles per shipment is ideal?
Why do consumers drop out of a wine club?
Can you win them back? How?
What are considered the most valuable aspects and benefits of a wine club?
How can you increase club tenure?
Q & A and audience interaction encouraged.
About Pat Merrill
Pat Merrill has 30+ years of custom marketing research experience and is equally adept at quantitative and qualitative methods. He is renowned for expertise in research methodology and study design, sampling and his approach to questioning respondents. Prior to founding Merrill Research in 1986, Pat held marketing research positions at the Joseph Schlitz Brewing Co. and Heublein Wine (Inglenook and BV). His company has supported 9 of the 10 largest wineries in the U.S. along with many smaller wineries, wine appellations and wine industry suppliers.

Pat is a wine enthusiast and research expert in the wine and alcoholic beverage industries and is a frequent speaker at wine conferences around the world. His articles have appeared in leading wine industry publications, and he has served on amateur and professional taste panels in both the wine and beer categories.
Pat began his research career in Cincinnati, Ohio with Burke Marketing Research, the largest custom marketing research firm in the world. He earned an MBA from the University of Illinois with an emphasis in Marketing and Quantitative Analysis. Pat's undergraduate degree is in Marketing with an emphasis in Psychology and Advertising.
Location:
Inglenook Winery
1991 St Helena Hwy.
Rutherford, CA 94573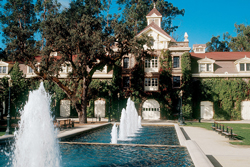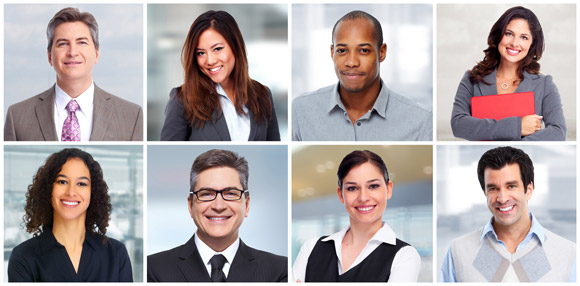 Need a Headshot? Get a Headshot


Wednesday, November 15th, 5.30-7.30 PM
If, like many of us you're still using an outdated head shot from the days when the hair was luxuriant and wrinkles non-existent, now may be the time for an update. We know there are a million reasons why you haven't got around to it—no time; can't find the right photographer who can capture your essential beauty and unique personality; vanity; fear of reflection that comes with the aging process, etc. We've heard them all before!
Now is the time for redemption. The Luxury Marketing Council of San Francisco, in partnership with Ferguson, is providing an opportunity to get an updated head shot taken by a top-line commercial photographer. And there's no charge. It's our way of saying we love you and we want you to look your best.
We'll be serving fine wine and small bites to get you in the right frame of mind where the true you will shine through for the photographer.
I'm in! What do I need to do?
RSVP immediately. We're limited to 45 sittings
Each sitting will last 5-10 minutes and will be scheduled on a "first come-first served" basis
You will receive 5-6 shots for your unlimited personal and professional use—

at no charge

Come fully prepared in appropriate attire and make-up. We'll provide specific grooming advice for photography in the follow up confirmation.
Location:
Ferguson Showroom
435 Valencia St. (between 15th and 16th streets)
San Francisco, CA 94103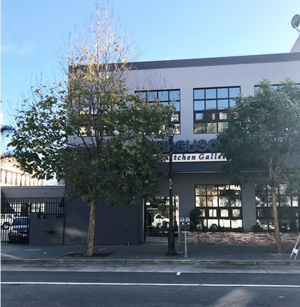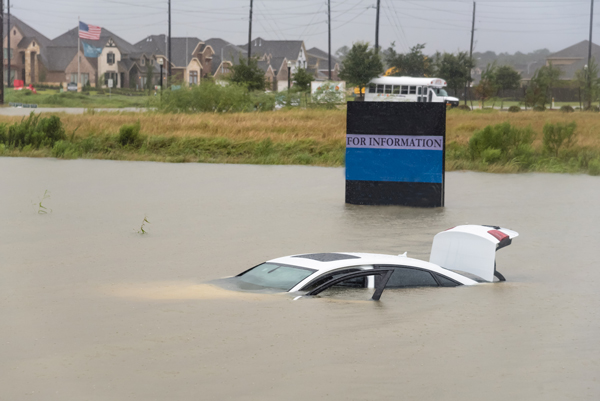 Insurance Post Harvey

What Will You Tell Your Clients?

Thursday September 28th, 12.00-1.30 PM
If there is one thing catastrophe teaches us, it's that insurance is generally regarded as a benign but necessary nuisance—until such time as it's really needed. It's then that we pay attention to the small-type terms and conditions that can have enormous financial implications. With climatic and societal disruption now the norm, rather than the exception, what do we really know about insurance, particularly property and casualty, and how well-equipped are we to offer advice in situations where the risk of providing wrong information can result in unnecessary cost, lapsed or failed coverages, failure to satisfy fiduciary responsibility and ultimately an unhappy client?
In this compelling lunch-time seminar, State Farm expert Kajal Pashmi and her team will provide up-to-date information on relevant, current topics that address all insurance needs—home & property, auto, other vehicles (motorcycles, sports and leisure vehicles, antiques and classics), liability (personal, business and professional), small business insurance (liability, workers comp, auto, farm and ranch), surety & fidelity bonds, consolidating insurance coverages, hidden premium savings and errors & omissions liability.
Note: A light lunch will be served
Location:
Cosentino Showroom
San Francisco Design Center
Galleria Building, Suite #130
101 Henry Adams Street
San Francisco, CA 94103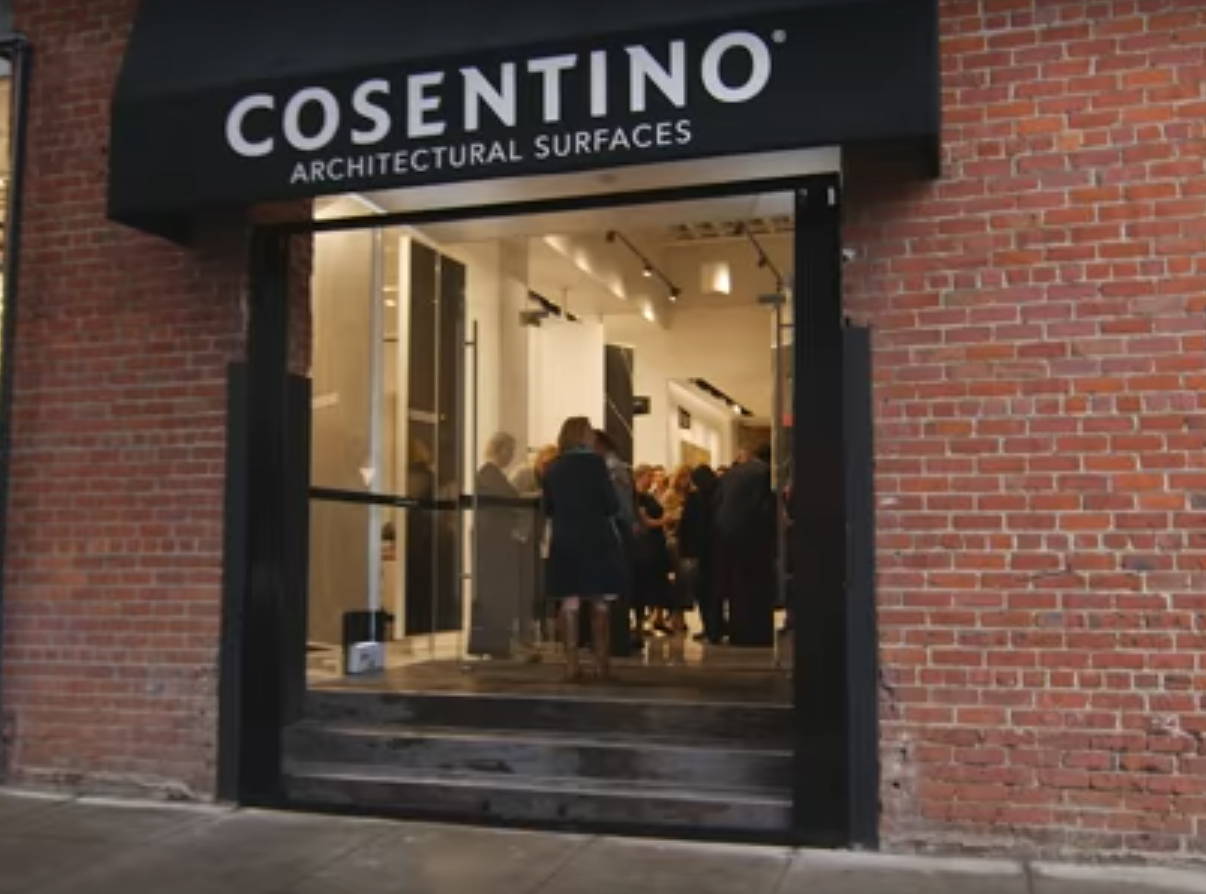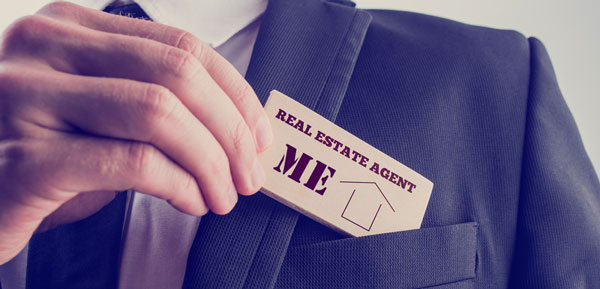 The 10th Annual Real Estate Agents Boot Camp

Thursday, August 3rd 9.00 AM – 1.00 PM
The Luxury Marketing Council of San Francisco presents its Annual Alpha Agents Boot Camp now in its tenth year and a must-attend event for Bay Area real estate professionals. More than 300 real estate agents representing all major Bay Area residential brokerages will be in attendance at this half day program. Beyond the lineup of unique and compelling presentations, the Boot Camp provides a networking and corridor-talk environment that remains unrivaled.
Agenda:
8.00-9.00: Registration, coffee and pastries
9.00-9.05: Introductory remarks
9.05-9.50: Steve Murray Opines
9.55-10.40: A Wilderness of Mirrors: Deciphering Bay Area Real Estate Trends
10.40-11.00: Break
11.00-11.45: The Rising Star Panel
11.45-12.15: The Alpha Agents Awards presentation
12.15-12.45: The Leading 100 Announcement and Presentation
12.45-1.30: Lunch service
Location:
The Diane B. Wilsey Center for Opera Veterans Building
4th Floor
301 Van Ness Avenue
San Francisco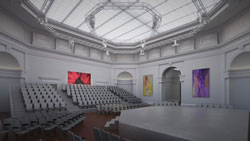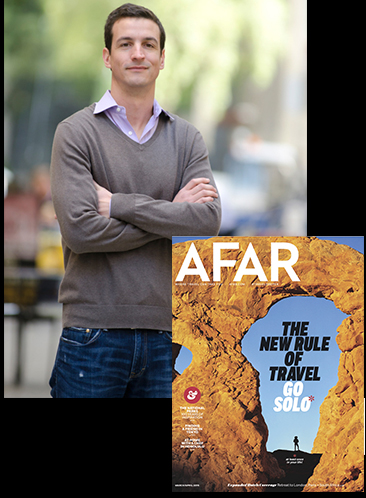 The Joe Diaz Files

A Revealing Conversation with the Co-Founder of AFAR Magazine about Unique Places and Uncommon Experiences
Monday June 12th, 5.00-8.00 PM
The Luxury Marketing Council of San Francisco is delighted to engage in conversation with Joe Diaz, Co-Founder and Chief Product Officer of AFAR, the multi-platform travel media brand that inspires and guides those who travel the world to connect with its people, experience their cultures, and understand their perspectives. Its platforms include the award-winning AFAR magazine; AFAR.com, recently named a Top 10 site That Makes Travel Easier; the non-profit foundation Learning AFAR; and immersive travel series AFAR Experiences.
In this compelling interview and conversation, Joe discusses the latest trends in world-wide travel, reveals his favorite "secret" experiences and spots gleaned from many years and thousands of miles of international travel, and answers audience questions about what's new, what's hot, where to go and the best way to get there.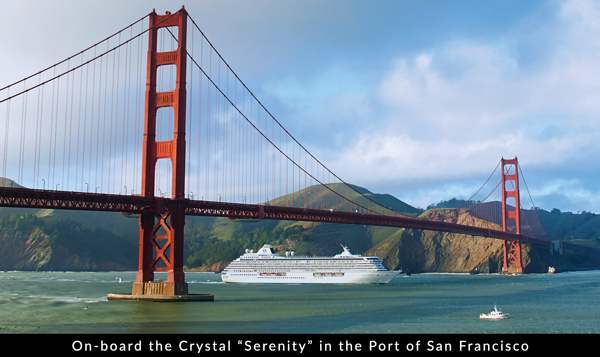 Joe Diaz is the Chief Product Officer and Co-Founder of AFAR Media. Founded by Diaz and Co-Founder Greg Sullivan in 2009, AFAR is the leading media company exclusively dedicated to experiential travel. AFAR inspires, enables, and guides discerning travelers through its flagship magazine, AFAR, it's digital platform, AFAR.com, as well as its other platforms: Learning AFAR, AFAR Experiences, AFAR Journeys and AFAR Conversations.
PROGRAM:
5:00pm – 6:30pm: Check-in at James R. Herman Cruise Terminal, Pier 27
5:00pm – 7:00pm: Networking, Light Refreshments (cocktails & canapes) in Palm Court
7:00pm – 8:00pm: Conversation with Joe Diaz in the Hollywood Theatre
NOTE: Ship embarkation ends at 6:30 PM. No guests can be admitted after 6:30.
LOCATION:
On-board the Crystal Serenity docked at the James R. Herman Cruise Terminal located at Pier 27 at the Embarcadero and Sansome.
SPECIAL EMBARKATION PROCEDURE:
TSA requires proof-of-citizenship and ID information (via Driver's License or Passport) which must be provided at time of event registration on Eventbrite.
PRESENTING SPONSOR:
TO RSVP:
This program is presented without charge to dues-paying members of The Luxury Marketing Council and their confirmed guests
Attendance is by invitation only and is subject to a confirmed reservation
All RSVP's must be accompanied by proof-of-citizenship and ID information
Attendance is strictly limited to the first 100 confirmed RSVP's
NOTE: RESERVATIONS FOR THIS EVENT WILL ONLY BE ACCEPTED UP UNTIL MAY 31st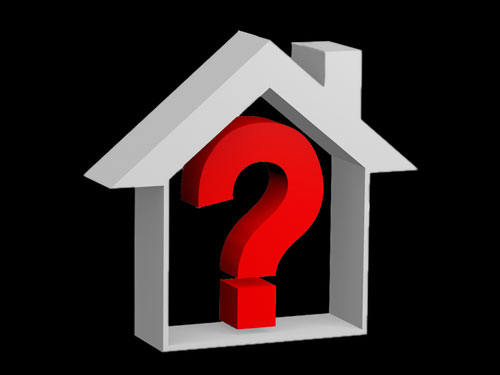 Real Estate in the Age of Trump

Trends, Predictions and Best Practices for the South Bay in 2017
Thursday May 11th, 12.00-2.00 PM
Even in the best of times, Bay Area real estate remains an irrational and ungovernable amalgam of exuberance and unpredictability. With see-sawing inventory levels, a red-hot employment scene and an escalating cost-of-living that is forcing intra-regional migration at rates never seen before, predicting future trends should never be entrusted to the meek or the uninitiated. Add to the puzzle, a regulatory battleground now being reconfigured by Trumpian fiat, and an economic environment about to experience the impact of Fed rulings that indicate continued rising interest rates, and it's enough to drive the sanest real estate professional to frenzy– or drink!
Ditto for the South Bay, where the peaks and troughs are always out-sized in their impact and effect.
The Luxury Marketing Council of San Francisco is honored to present a panel of soothsayers, primed in matters of the economy and experienced in the ways of real estate. They'll provide their take on how South Bay real estate has been performing, where it's headed, and what advice the savvy real estate professional should be heeding in the months ahead.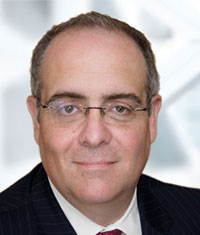 Jose Rasco
Chief Investment Strategist
HSBC Private Bank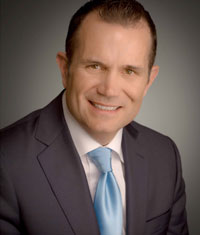 Tom Tognoli
Founder, President & Chief Executive Officer
Intero Real Estate Services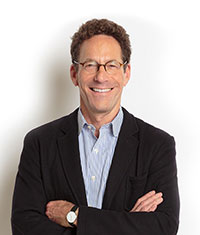 Alan Mark
President
The Mark Company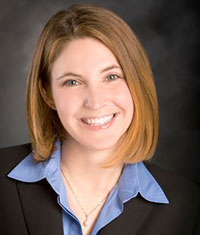 Rainy Hake
Executive Vice President & COO
Alain Pinel Realtors
Location:
Justin's
1285 Homestead Rd
Santa Clara, CA 95050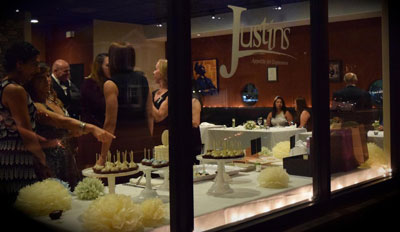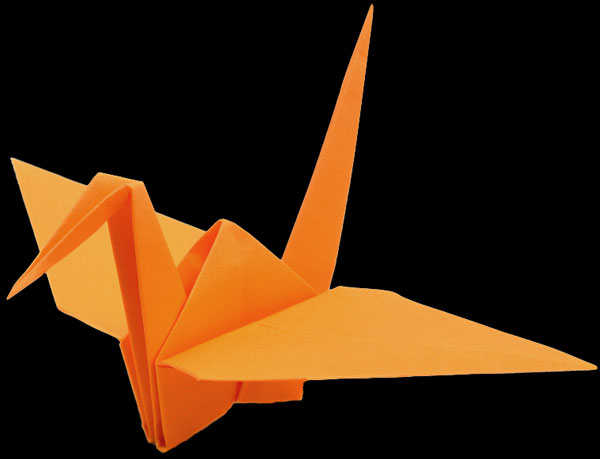 Join the Fold
From Flapping Birds to Space Telescopes: The Art and Science of Origami and How It Will Change the Way We Design and Build

Wednesday May 10th, 6.00-8.00 PM
Rapid changes in technology have seen the advent of mold-breaking innovations such as 3D printing and virtual reality. Add to the list—Origami. The last decade of this past century has been witness to a revolution in the development and application of mathematical techniques to origami, the centuries-old Japanese art of paper-folding.
The Luxury Marketing Council of San Francisco is honored to present Dr. Robert J. Laing who will describe how geometric concepts have led to the solution of a broad class of origami folding problems – specifically, the problem of efficiently folding a shape with an arbitrary number and arrangement of flaps, and along the way, enabled origami designs of mind-blowing complexity and realism, some of which he reveals in his presentation. The algorithms and theorems of origami design have shed light on long-standing mathematical questions and have solved practical engineering problems that, in turn, have enabled safer airbags, Brobdingnagian space telescopes, and much more.
For the student, practitioner, or marketer of matters relating to spatial design, whether in the home or on the factory floor, this presentation will astound and inform as Dr. Laing connects the dots between a centuries-old craft to the inevitability of modern "flat sheet" design and assembly via Origami technique.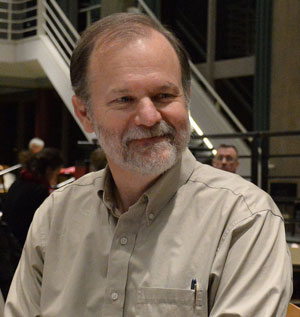 Featuring: Dr. Robert J. Laing
Robert J. Lang is recognized as one of the foremost origami artists in the world as well as a pioneer in computational origami and the development of formal design algorithms for folding. With a Ph.D. in Applied Physics from Caltech, he has, during the course of work at NASA/Jet Propulsion Laboratory, Spectra Diode Laboratories, and JDS Uniphase, authored or co-authored over 100 papers and 50 patents in lasers and optoelectronics as well as authoring, co-authoring, or editing 25 refereed papers, 16 books, and a CD-ROM on origami. He is a full-time artist and consultant on origami and its applications to engineering problems. He received Caltech's Distinguished Alumni Award, in 2009 and was elected a Fellow of the American Mathematical Society in 2013.
Location:
Stark Showroom
San Francisco Design Center
2 Henry Adams St
Suite #155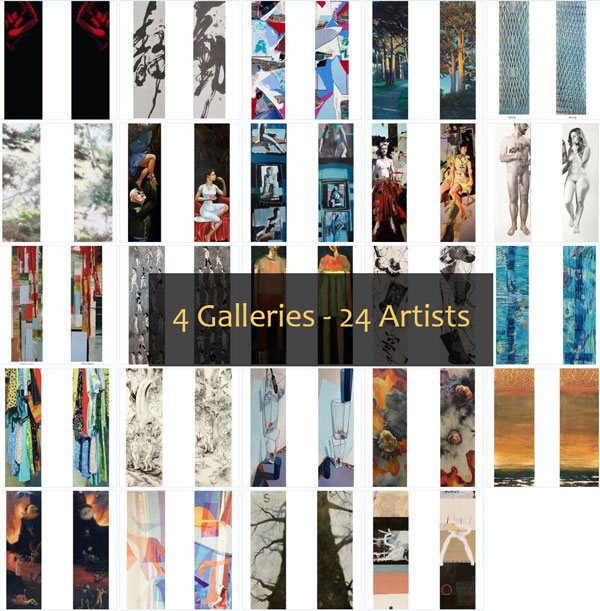 Hang out at Utah

A Night of Exciting Art, Fine Wine and Great Company | 4 Galleries | 24 Artists | Wineries + the World of Virtual Reality
Tuesday April 25th, 5.00-8.00 PM
Come join us in the San Francisco Design District for a night of incomparable enjoyment as local Utah Street art galleries feature prominent and up-and-coming Bay Area visual artists. Browse the galleries, grab a glass of fine wine, and snack on delectable small bites and artisanal chocolate as you wander the very heart and soul of San Francisco's emerging art scene.
Featuring the work of:
Annamarie Pabst
Aoi Yamaguchi
Beth Davila Waldman
Bruce Katz
Ealish Wilson
Elaine Coombs
Erika Meriaux
Gail Ragains
Jason Avery
Joel Daniel Phillips
John Wood
Joshua Young
Katja Leibenath
Kay Kang
Kim Frohsin
Kirsten Tradowsky
Lexie Bouwsma
Paul Gibson
Rachel Sager
Robin Denevan
Sandra Yagi
Sara Dykstra
Saundra McPherson
Sylvia Poloto

With Personal Virtual Reality demonstrations by VR leader Exit-VR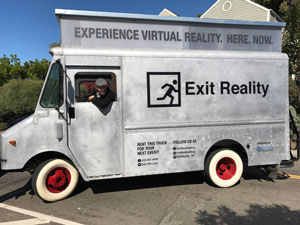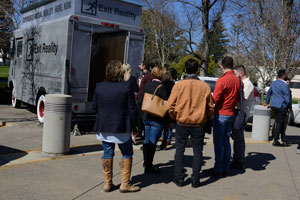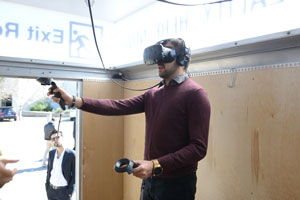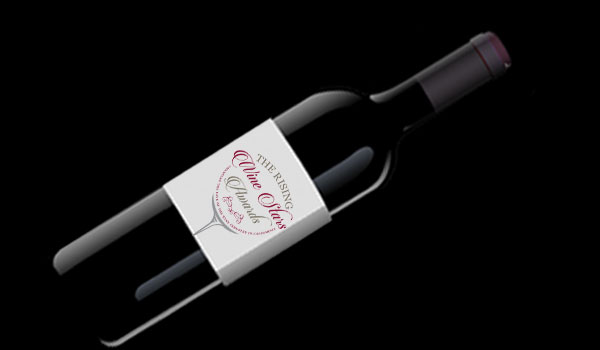 The 2017 Wineries Boot Camp
Wednesday, March 1st
9:00 AM to 1:30 PM
Lincoln Theater
Yountville
The Luxury Marketing Council of San Francisco is proud to present its Annual Wineries Boot Camp now in its fifth year, and growing in popularity each year among wine country influentials. More than 300 marketing, sales and hospitality managers and operating staff, representing 100+ Napa and Sonoma wineries will be in attendance. The Boot Camp provides a networking and corridor-talk environment that remains unrivaled, and compelling program content to address today's business environment.
The 2017 Wineries Boot Camp included…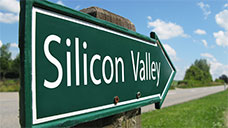 How to Crack the Silicon Valley Code

It's a marketplace with outrageous opportunity and potential. Yet it remains a foreign land to most wineries. We discuss the combination that opens the lock–wine clubs, events, tastings, buying clubs, etc.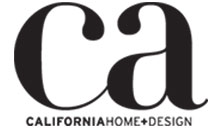 The Best Winery Design

California Home + Design Magazine reveals the winners of its Inaugural Winery Design competition featuring the top designs from caves to tasting rooms, and everything in between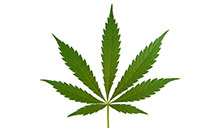 Cannabis and Cabernet
We explore the natural connection between cannabis, wine and food pairing and how premium cannabis growers, marketers, distributors and retailers are already planning to follow in the footsteps of their wine brethren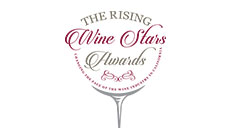 The 2017 Rising Wine Star Awards

The Rising Wine Star awards acknowledge the stellar group of rising stars who epitomize the new generation changing the face of the wine industry in California.
Awards include:
Winery of the Year
Winemaker of the Year
Wine Marketer of the Year
Wine Community Service Award
Winery Hospitality & Guest Relations Award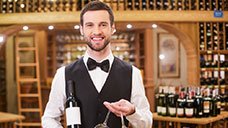 The Staffing Conundrum

It's what drives tasting room managers to drink – how to hire, train, incentivize and motivate; where to find a pool of viable candidates; how to relate to Millennial staff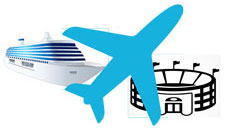 How to Exploit Overlooked Channels

We go inside the world of cruise lines, sports arenas and airports where the traffic is heavy as are the barriers to entry – unless you know the password
Thank you to our event sponsors…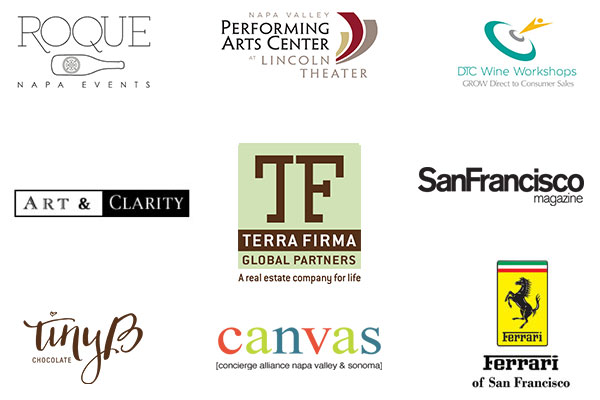 Frequently Asked Questions
Is there an admission fee for Luxury Marketing Council events?
With the exception of a small number of programs (e.g., Annual Boot Camps), there is no admission fee for Council members.
Can Council members bring a guest (s)?
Yes they can, but please note that on occasion, (e.g., high demand events) a nominal admission fee will be applied for quests who are not a members of the Council.
How many events does The Luxury Marketing Council conduct annually?
The Council conducts 25 + events annually in the form of standard monthly programs (75-150 in attendance), intimate industry roundtables (10-15 in attendance) and annual Boot Camps (300 + in attendance)
What is the format for Council meetings and events?
Meetings and events are traditionally held in the evening (Tuesday, Wednesday and Thursday) from 6.00-8.00 PM. The first hour is devoted to socializing and networking accompanied by fine wines and small bites. The second hour is devoted to business presentations, panel discussions, information sharing, roundtables, etc.
Luncheon meetings, traditionally industry roundtables, are also held from 12.00-2.00 PM.
The Council recognizes that time is a precious commodity. Therefore all events start and end on time with strict adherence to time management and meeting discipline.
How am I advised about forthcoming events?
All Council events are promoted and advertised to the Council's member database via HTML email announcements that are normally sent 3 weeks prior to the event. Announcements and invitations for each event are sent three times (Save the Date + two reminders). A final reminder message including parking details is sent 48 hours prior to the event to all confirmed parties.
What is the RSVP procedure?
RSVP's for all Council events are received and processed through Eventbrite. Those wishing to attend an event simply click on the "To RSVP" button featured in the HTML announcement/invitation. That will automatically bring up the Eventbrite registration page.
Are there any event rules and requirements that I should be aware of?
Every attendee (Council members and their guests) must be pre-registered on Eventbrite
Unregistered, walk-in attendees may be refused admission given that most Council events are sold-out in advance
Guests must be accompanied by the Council member who issued them the invitation
While we realize that some cancellations are unavoidable because of emergency situations or late-minute business demands, we ask for the courtesy of a minimum 48 hour notice of cancellation so that cancelled seating can be reassigned to waiting listees and adjustments can be made to costly catering orders
Dress code is business or business casual