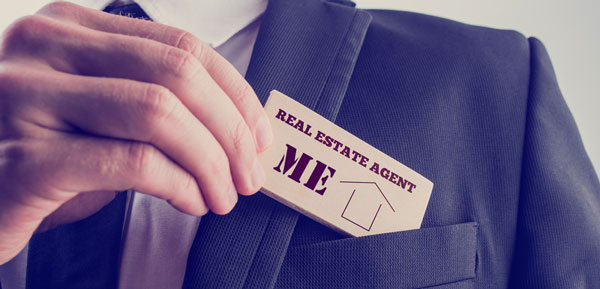 The 11th Annual Real Estate Agents Boot Camp

Thursday, August 16th 9.00 AM – 1.00 PM
The Luxury Marketing Council of San Francisco presents its 11th Real Estate Boot Camp, a must-attend event for Bay Area real estate professionals. More than 300 real estate agents and top producers representing all major Bay Area residential brokerages will be in attendance at this half-day program.
Agenda:
8.00-9.00: Registration, coffee and pastries
9.00-9.05: Surprise!!!
9.05-10: Introductory remarks
9.10-9.40: Selling to UHNWI's: David Friedman
9.40-10.10: Sensory Perception and the Open House: Dr. Hoby Wedler
10.10-10.40: 2018 Alpha Agents Awards presentation
10.40-11.00: Morning Break
11.00-11.45: The Rising Stars Panel
11.45-12.00: Gotcha! Geo-targeting the Open House: Alf Nucifora
12.00-12.30: The Leading 100 Announcement and Presentations
12.30-1.30: Review of exhibits on display (optional)
Location:
The Diane B. Wilsey Center for Opera
Veterans Building
4th Floor
301 Van Ness Avenue
San Francisco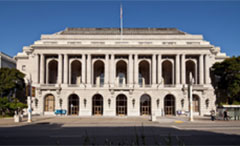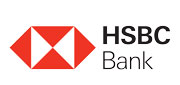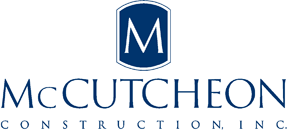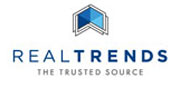 Staging

The Most Misunderstood, Unappreciated and Underutilized Weapon in Real Estate Sales
Thursday, April 19
12.00 PM – 2.00 PM

Talk to the pros, and they'll tell you that an imaginatively-staged home will sell for a higher price in a shorter period of time. No ifs, ands or buts. Don't believe it? Then join us for an insiders' panel featuring the Bay Area leader in staging, Jeff Schlarb, Principal of the staging company Green Couch as he presents staging tips that only an expert can know and share.
Jeff's presentation will be followed by a panel of real estate's top producers who explain why and how staging has become a mandatory element of the marketing process for the homes they list.
Agenda:
11.45-12.15: Registration
12.15-12.45: Presentation by Jeff Schlarb
12.45-1.30: Panel discussion
A light lunch will be served
Featuring a Presentation By: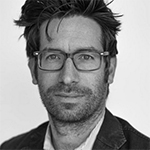 Jeff Schlarb
Principal
Green Couch
And a Panel Discussion By: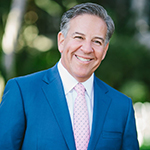 Gregg Lynn
Sotheby's
International Realty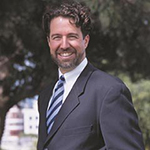 Steven Mavromihalis
Pacific Union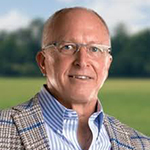 Location:
Walker Zanger at SFDC
Galleria Building
101 Henry Adams Street, Suite 412
San Francisco, CA 94103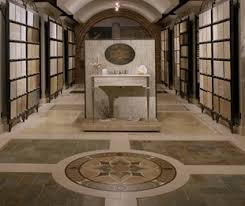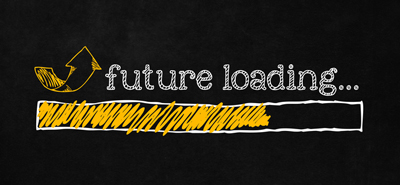 The Future of Luxury

Wednesday, March 21
6.00 PM – 8.00 PM

Featuring:
Key Trends Reshaping the Luxury Sector Today
Success Stories of Thriving Luxury Brands
How Millennial Sensibilities Are Reshaping Luxury Markets
Strategies for Effective Selling to Wealthy Consumers
Presentations By:
Stephen Kraus is recognized as one of the world's leading authorities on consumer insights, luxury markets and digital trends. He is author of three books and dozens of articles, and his book The New Elite: Inside the Minds of the Truly Wealthy was called "indispensable to marketers" by Publisher's Weekly. He currently writes about digital trends for MediaPost and was formerly a contributor to Forbes. His television appearances have included CNBC's Squawk on the Street and The Filthy Rich Guide. Steve is a veteran of hundreds of presentations at conferences and client events. He is currently Chief of Insights for SimilarWeb, a big data startup that aims to track usage of every website and app in the world.
Steve received his Ph.D. in social psychology from Harvard University, where he twice won Harvard's award for teaching excellence.
Nick is an expert in branding and marketing, with over 18 years' experience working globally across brand, design, marketing, technology and product for clients including Google, Samsung, Williams Sonoma, Mercedes-Benz, Microsoft, Facebook, Bowers & Wilkins, Uber and Netflix.
As Managing Director, Nick helps drive A Line's strategic offering, client relationships and business operations, developing brand and marketing solutions across a diverse portfolio of clients.
Prior to co-founding A Line, Nick was the owner of a UK-based Advertising Agency.
Previously the Creative Director of branding and design at Sony, James was responsible for directing the Sony brand across North America and Europe. Prior to that he held design lead positions at some of the worlds best design agencies.
James has over 14 years experience creating iconic, award winning work for brands such Google, Facebook, Sony, Samsung, Apple, Netflix, Uber and Zagat.
James is responsible for A LINE's creative vision and development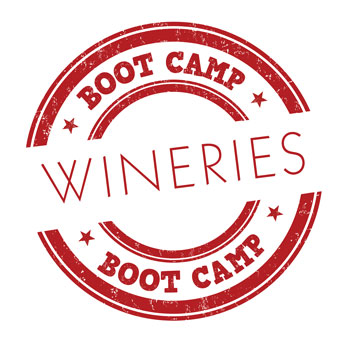 The 2018 Wineries Boot Camp

Wednesday February 28th 2018
9.00 AM – 1.30 PM
Lincoln Theater, Yountville

The Luxury Marketing Council of San Francisco is proud to present its 6th Annual Wineries Boot Camp. More than 300 marketing, sales and hospitality managers and operating staff, representing 75+ Napa and Sonoma wineries will be in attendance. The Boot Camp provides a networking and corridor-talk environment that remains unrivaled, and compelling program content to address today's business environment.
PROGRAM DETAILS:
Capture More Tasting Room $ales: Trap That Elusive Tourist with Data Metrics and Geo-Fencing
With intense competition, and an increasingly impulse-driven visitor, tasting rooms are failing to trap their fair share of wandering tourists who visit wine country without a planned itinerary for their tasting room experiences. Being able to quickly review your most important business metrics over time is important. Understanding how your metrics compare with other wineries like yours is critical.
Featuring:
John Keleher

, Founder, Community Benchmark which uses proprietary algorithms to measure the relative success of tasting rooms within a geographic area, and, through a private website, anonymously shares personalized, actionable metrics for each winery's benefit. In this way, individual wineries discover new growth opportunities to increase sales.

Alf Nucifora

, Chairman, The Luxury Marketing Council of San Francisco who will reveal the results of a recent geo-fencing market test involving 21 winery tasting rooms located in the Route 29-Silverado Trail Corridor.
Opening the Door to Retail and Restaurant Chains

A panel comprised of wine buyers for major chains, (premium and mass), spills the beans on how small-production wineries can secure placement – in-store and on wine lists.
Featuring:
Brian Bennett

, Founding Partner, Paul Martin's American Grill

Mark Crisler

, Founder & CEO, Trellis Wine Group

Marian Jansen op de Haar

, Founder, Vines 57 and Consulting Buyer, Flemings Steakhouse

Clarice Turner

, CEO, Boudin SF Bakeries & Restaurants

Selling to the High Net Worth Individual (HNWI)

David Friedman, Co-Founder of WealthQuotient, the leading training and strategy platform for sales professionals, tells how to engage the ultra-wealthy through relationship cultivation and bespoke engagement.

Sensory Perception & The Winery Experience

Data entering the mind from smell, taste, touch and hearing often arrives subconsciously and can matter just as much as what our vision tells us. Blind since birth, sensory expert Dr. Hoby Wedler PHD, with clients in the food and beverage industries, provides sensory insight into the design and marketing of products and experiences. His Mystery Shopping feedback on Napa and Sonoma tasting rooms and winery experiences are, pardon the pun, an eye-opener.

Planning for the Unplanned Crisis

If the recent Great Wine Fires taught us anything, it's how ill-prepared the wine industry is for major calamity. But history will repeat. A panel of experts discusses how wineries should plan for catastrophe—communications strategies, staff mobilization, handling lost business, and procedures and protocols for business rebuilding.
Featuring:
Gary Kimball

, President, Kimball Hughes Public Relations

Jen Locke

, SVP-Direct to Consumer, Treasury Wine Estates

Leigh Oshirak

, Former SVP Brand Marketing, PR, Social Media, Williams-Sonoma, Inc.

Lisa Poppen

, Vice President, Marketing & Communications, Visit Napa Valley

Eric Savitz

, Partner, Brunswick Group
The 2018 Rising Wine Stars Awards
The Rising Wines Stars awards acknowledge wine industry practitioners who epitomize the new generation changing the face of the wine industry in California. (See last year's recipients here)
Awards Include:
Winery of the Year:

(Based on brand distinction and rising industry buzz)

Winemaker of the Year:

(An up-and- coming winemaker making a fresh impact)

Wine Marketer of the Year:

(For new ideas and innovative thinking in wine industry marketing)

The Wine Community Service Award:

(A wine industry organization or supporter rising to the challenge)

The Winery Hospitality & Guest Relations Award:

(A winery or winery staff-member who is setting a new standard)
Bonus, Complimentary Gift
Complimentary Vinous maps generously provided by AXR Winery
Every registered attendee receives a stunning Vinous Napa Valley Vineyard Map ($35 value). Created through extensive proprietary research and boots-on-the-ground work, the maps represent the state-of-the-art in modern cartography. Each map shows property boundaries on the front and more detailed information on the back, including historical background for each region and 3-D images that allow for unprecedented perspective of vineyard sites. Choose one of the following AVA's when you register for attendance: St. Helena, Yountville, Howell Mountain, Stags' Leap, Rutherford, Oakville or Pritchard Hill.
Thank You to Our Event Sponsors: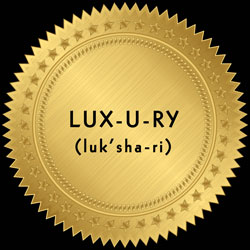 What is Luxury?

Thursday, February 8th
6.00 PM – 8.00 PM
The Luxury Marketing Council of San Francisco kicks off the year with what may be its most important program of the year—a candid discussion about luxury—what it is, what it means, how it's being consumed and how it's being redefined—dramatically. We've assembled an expert panel representing leading luxury brands in real estate, home design, premium wine, media, experiential entertainment and resort hospitality. They'll analyze current lifestyle trends with respect to the affluent consumer and discuss the significant changes at play within the luxury sector, particularly as they apply to the Bay Area which has always been at the forefront of societal trends that ultimately migrate East as they gain national acceptance and traction.
Featuring:
Meaghan Becker, General Manager, Quintesssa Winery
Edward Costa, Managing Director, Carneros Resort and Spa
Ali Grosslight, Publisher, California Home + Design magazine and Nob Hill Gazette
Gregg Lynn, Top Producer, Sotheby's International Realty
Jeff Schlarb, Principal, Jeff Schlarb Design and Green Couch
Katelyn Watson, VP of Marketing, IfOnly
Location:
THE BATH + BEYOND
77 Connecticut St.
San Francisco, CA 94107
(In the Design District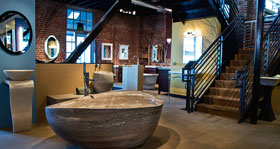 Frequently Asked Questions
Is there an admission fee for Luxury Marketing Council events?
With the exception of a small number of programs (e.g., Annual Boot Camps), there is no admission fee for Council members.
Can Council members bring a guest (s)?
Yes they can, but please note that on occasion, (e.g., high demand events) a nominal admission fee will be applied for quests who are not a members of the Council.
How many events does The Luxury Marketing Council conduct annually?
The Council conducts 25 + events annually in the form of standard monthly programs (75-150 in attendance), intimate industry roundtables (10-15 in attendance) and annual Boot Camps (300 + in attendance)
What is the format for Council meetings and events?
Meetings and events are traditionally held in the evening (Tuesday, Wednesday and Thursday) from 6.00-8.00 PM. The first hour is devoted to socializing and networking accompanied by fine wines and small bites. The second hour is devoted to business presentations, panel discussions, information sharing, roundtables, etc.
Luncheon meetings, traditionally industry roundtables, are also held from 12.00-2.00 PM.
The Council recognizes that time is a precious commodity. Therefore all events start and end on time with strict adherence to time management and meeting discipline.
How am I advised about forthcoming events?
All Council events are promoted and advertised to the Council's member database via HTML email announcements that are normally sent 3 weeks prior to the event. Announcements and invitations for each event are sent three times (Save the Date + two reminders). A final reminder message including parking details is sent 48 hours prior to the event to all confirmed parties.
What is the RSVP procedure?
RSVP's for all Council events are received and processed through Eventbrite. Those wishing to attend an event simply click on the "To RSVP" button featured in the HTML announcement/invitation. That will automatically bring up the Eventbrite registration page.
Are there any event rules and requirements that I should be aware of?
Every attendee (Council members and their guests) must be pre-registered on Eventbrite
Unregistered, walk-in attendees may be refused admission given that most Council events are sold-out in advance
Guests must be accompanied by the Council member who issued them the invitation
While we realize that some cancellations are unavoidable because of emergency situations or late-minute business demands, we ask for the courtesy of a minimum 48 hour notice of cancellation so that cancelled seating can be reassigned to waiting listees and adjustments can be made to costly catering orders
Dress code is business or business casual