Upcoming Events with The Luxury Marketing Council of San Francisco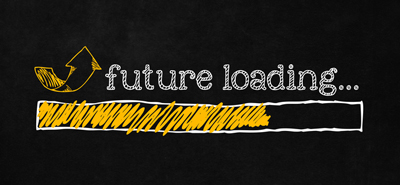 The Future of Luxury

Wednesday, March 21
6.00 PM – 8.00 PM

Featuring:
Key Trends Reshaping the Luxury Sector Today
Success Stories of Thriving Luxury Brands
How Millennial Sensibilities Are Reshaping Luxury Markets
Strategies for Effective Selling to Wealthy Consumers
Presentations By:
Stephen Kraus is recognized as one of the world's leading authorities on consumer insights, luxury markets and digital trends. He is author of three books and dozens of articles, and his book The New Elite: Inside the Minds of the Truly Wealthy was called "indispensable to marketers" by Publisher's Weekly. He currently writes about digital trends for MediaPost and was formerly a contributor to Forbes. His television appearances have included CNBC's Squawk on the Street and The Filthy Rich Guide. Steve is a veteran of hundreds of presentations at conferences and client events. He is currently Chief of Insights for SimilarWeb, a big data startup that aims to track usage of every website and app in the world.
Steve received his Ph.D. in social psychology from Harvard University, where he twice won Harvard's award for teaching excellence.
Nick is an expert in branding and marketing, with over 18 years' experience working globally across brand, design, marketing, technology and product for clients including Google, Samsung, Williams Sonoma, Mercedes-Benz, Microsoft, Facebook, Bowers & Wilkins, Uber and Netflix.
As Managing Director, Nick helps drive A Line's strategic offering, client relationships and business operations, developing brand and marketing solutions across a diverse portfolio of clients.
Prior to co-founding A Line, Nick was the owner of a UK-based Advertising Agency.
Previously the Creative Director of branding and design at Sony, James was responsible for directing the Sony brand across North America and Europe. Prior to that he held design lead positions at some of the worlds best design agencies.
James has over 14 years experience creating iconic, award winning work for brands such Google, Facebook, Sony, Samsung, Apple, Netflix, Uber and Zagat.
James is responsible for A LINE's creative vision and development
RSVP Information:

This program is open to all dues-paying members of The Luxury Marketing Council of San Francisco without charge
A $25 admission charge, payable at the time of RSVP registration on Eventbrite, will apply to non-members and other guests

To reserve your seat click the RSVP button or call 415.332.1085
We are in the process of finalizing details for additional 2018 events, including…
March 21st:

Digital Trends

August 16th, 2018:

Alpha Agents Real Estate Boot Camp
Frequently Asked Questions
Is there an admission fee for Luxury Marketing Council events?
With the exception of a small number of programs (e.g., Annual Boot Camps), there is no admission fee for Council members.
Can Council members bring a guest (s)?
Yes they can, but please note that on occasion, (e.g., high demand events) a nominal admission fee will be applied for quests who are not a members of the Council.
How many events does The Luxury Marketing Council conduct annually?
The Council conducts 25 + events annually in the form of standard monthly programs (75-150 in attendance), intimate industry roundtables (10-15 in attendance) and annual Boot Camps (300 + in attendance)
What is the format for Council meetings and events?
Meetings and events are traditionally held in the evening (Tuesday, Wednesday and Thursday) from 6.00-8.00 PM. The first hour is devoted to socializing and networking accompanied by fine wines and small bites. The second hour is devoted to business presentations, panel discussions, information sharing, roundtables, etc.
Luncheon meetings, traditionally industry roundtables, are also held from 12.00-2.00 PM.
The Council recognizes that time is a precious commodity. Therefore all events start and end on time with strict adherence to time management and meeting discipline.
How am I advised about forthcoming events?
All Council events are promoted and advertised to the Council's member database via HTML email announcements that are normally sent 3 weeks prior to the event. Announcements and invitations for each event are sent three times (Save the Date + two reminders). A final reminder message including parking details is sent 48 hours prior to the event to all confirmed parties.
What is the RSVP procedure?
RSVP's for all Council events are received and processed through Eventbrite. Those wishing to attend an event simply click on the "To RSVP" button featured in the HTML announcement/invitation. That will automatically bring up the Eventbrite registration page.
Are there any event rules and requirements that I should be aware of?
Every attendee (Council members and their guests) must be pre-registered on Eventbrite
Unregistered, walk-in attendees may be refused admission given that most Council events are sold-out in advance
Guests must be accompanied by the Council member who issued them the invitation
While we realize that some cancellations are unavoidable because of emergency situations or late-minute business demands, we ask for the courtesy of a minimum 48 hour notice of cancellation so that cancelled seating can be reassigned to waiting listees and adjustments can be made to costly catering orders
Dress code is business or business casual