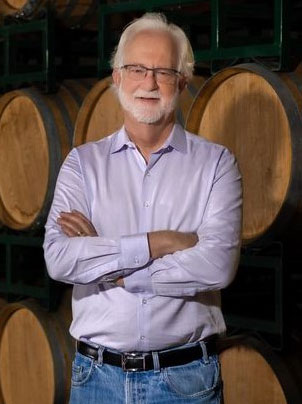 Harry Hansen

SVP Winemaking and Winegrowing, Gloria Ferrer Caves & Vineyards
Were we to construct a profile of the prototypical California winemaker, we need go no further than to clone Harry Hansen. This industry veteran plies his trade overseeing the viticultural and winemaking functions at the iconic Gloria Ferrer Caves & Vineyards in the Carneros region. UC Davis-trained, Hansen has spent more than 15 years at the winery, with intermittent stays as the winemaker chief at Edna Valley Vineyards and Sterling Vineyards, as well as holding advisory roles at wineries in the Central Coast, Chile, New Zealand, Italy, and Mexico. In this far-ranging interview, he chronicles the journey that took him from the strictures of science to the artistry of the wine-making world.
On his first taste of the wine business
I went to UC Davis for an undergraduate degree in biology, with a concentration in genetics, followed by a Masters in Enology. I rounded that out with an MBA from Sonoma State in 2013. I remember touring Genentech in my senior year, which was a wake-up call, that led me to realize this was not what I wanted to pursue. When I went to my first crush job in 1982, I could wear blue jeans and a t-shirt to work. I quickly got into the technology of fermentation, which put me working as a lab tech. As a Summer hire, I worked on bottling lines and did everything from soup to nuts.
I was always very comfortable with wine, but I didn't realize you could make it if you didn't have an Italian last name. It was a fascinating blend of different disciplines — chemistry, microbiology, artistry, seat-of-the-pants decision-making. It's also highly-integrated — you can master the process all the way from the dirt to the bottle. There aren't too many industries left in this country where you can say you started with your own raw material.
We always had wine on the table at home, and my family had moved to Sonoma County to pursue their careers in education which led us to discover the wine industry and culture. I have a vivid recollection of a gallon jug of wine on the table back in the 60's that was filled by various wineries – Simi Winery would refill the jug right out of the tap.
The 1983 Harvest stands out in my mind. I didn't know about "crush parties" with people bringing a bottle of wine from different wineries. And I'll never forget the '75 vintage of Joseph Phelps Reisling . For a kid who had grown up with red wine out of the jug on the table, here was this nectar that Walter Schug had made out of, frankly, molded fruit. It was such a unique wine and tasting experience that came from the one-ounce pour, which I will never forget.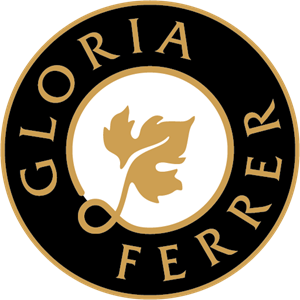 On his association with Gloria Ferrer
I Joined the Gloria Ferrer team in the late 1980's as Enologist, rising to Associate Winemaker during my 15-year tenure with the winery. After a period at Edna Valley Vineyards, where I departed as Director of Winemaking subsequent to the winery's acquisition, and my time at Sterling Vineyards, where I held the position of General Manager and Winemaking Director, I elected to return to Gloria Ferrer. There were two people there with whom I had worked with previously at Sterling, the General Manager, Mayacamas Olds and Melanie Schafer, who now serves as Vice President of DTC & Marketing. I had really enjoyed working with them, and was highly impressed by their vision of the future of the Gloria Ferrer brand, including its transition to "sustainability" in operations and branding.
The love story that is Jose and Gloria (Ferrer), now in their late '90s, is amazing. Gloria accompanied and supported Jose as they created winery outposts as far away as Australia and Chili, as well as the United States and Mexico. We continue to feature her spirit. It's important to understand her as the person who helped inspire and support Jose in his worldwide business.
On Harry Hansen – The winemaker
I like to believe that the one compelling skill that defines me as a winemaker is my understanding of tannin balance, how to achieve it so that people appreciate the final product. It's the process of developing wines that are seamless and velvety. Admittedly, some of that's partially about chasing scores, but it's more about the hand you've been dealt — about the vineyards and the grapes that you have to work with.
I want to make Gloria Ferrer sparkling wines with "intention" – the intent to increase the density of the flavor, on the palate, the length of the finish. I want more intensity from our wines. I believe that pursuing characteristics like intensity and density is very important, as is learning about and developing the viticulture of the winery and its terroir so that we deliver the highest quality wines year-in and year-out. If you taste good French Champagnes, one of the things you first notice is their density and power, particularly in the front of the mouth. I want that same profile in all of our wines.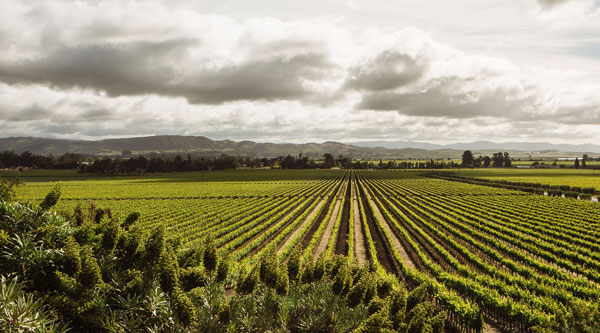 On the winegrowing experience and sustainability
We officially subscribe to the Code of Sustainable Winegrowing Practices and became certified in 2017. That means we are committed to sustainability practices in terms of biodiversity, soil health, water management, integrated pest management, energy conservation and green business. But that's just the starting point in our transition to organic vineyard practices and certification. In 2020, we made the decision to go organic in our vineyards, and we haven't used a synthetic pesticide for some time. We're now using cultivation as a replacement for weed killer, as well as natural predators, ladybugs for example, instead of chemical spray. We also use organic fertilizers exclusively. We want it to be the first generation that says, "Enough already! I want to leave this soil in better condition that it was when I found it."
There were a number of studies done in the '90s about the appropriateness of pinot noir for making sparkling wine. We've replanted our 180+ acre Home Ranch vineyards to these pinot selections (imported Burgundy clones), and we're already starting to see fantastic results. We've also moved into planting imported chardonnay clones. We are confident this will be a good source of pinot noir and chardonnay for a time to come. We're just to the east of Petaluma Gap, one of the coldest climates and perfect for these grapes – pinots up high and chardonnay in the valley. 90+% of our grapes are grown on our own vineyards, the Home Ranch and the Circle Bar, hence the Estate designation.

On the appeal of sparkling wines
The last decade has seen continuing exponential growth in the domestic sparkling wine category. Impact Databank data reveals that sales of domestic sparkling wines reached 28 million cases in 2020, with the premium end maintaining solid growth. Bottom line, the sparkling wine category has been the fastest growing wine sub-category, increasing by over 13% in 2021.
Historically speaking, the consumption of sparkling wine has been thought of in terms of celebratory occasions and special lifestyle events, but we see this changing dramatically. People are now learning to pair it with food and enjoy the fact that it's a lighter alternative to the heavier, higher-alcoholic reds. They're learning that they can take home a bottle of sparkling wine, pop a stopper in it and store it in the refrigerator.
On the future of Gloria Ferrer
We aspire to be the best sparkling wine produced in California. Ever since Jose founded the winery, we have been very fortunate to have such a talented wine-making team that works with quality vineyards. My current emphasis, as head of all the winemaking and winegrowing operations, is focused on the vineyards. I work closely with our vineyard director, Brad Kurtz, to "grade" our grapes, which plays a significant role in our wine making process. As we have 90 % estate wine at this point in time, we make a collective decision to designate each grape for a specific wine. I sit down with my vineyard manager and say, "We've got so many A grades, so many B grades, and so many C grades. We need to raise the bar and farm fewer of the B or C grades. The ideal is total A grade output".
From a volume perspective, our goal is limited to approximately 50,000 cases – all of it a premium product, a luxury if you will, in terms of quality of the wine and its accompanying price point.
Our hospitality team is committed to showcasing the quality of the wines, how they work with food, and to accustom people to the notion that sparkling wine can be poured on a variety of occasions, not just at celebratory events. There's always been the misconception that sparkling wine was poured as an aperitif, and not as part of the main course.

On Harry, the man
I care for my team. I really do believe in making it a great place to work, and having people go home the same way they came in. That sounds like a small thing, but it's difficult to achieve in this business. A few years ago, Sterling Vineyards had partially burned to the ground, which lead me to quickly learn that the ultimate meaning of life is not about wine. I couldn't do anything about the huge tonnage of grapes that we had lost – it was a total fire zone with no electricity, no water, no refrigeration. But, at that point, the needs were more primal – caring for the physical and mental well-being of our team members, making sure that they were safe, that they had a place to stay, making sure that they had food on the table.
When not at work, you can find me discovering California by bicycle. I live in Santa Rosa and ride the trail to Sebastopol, then from Sebastopol to Forestville. I'll ride along East Side Road, West Side Road, up the Russian River. I'll ride out to the coast and to Occidental. It's amazing to just be able to get out there and see the beauty of it. The smell, the redwood trees, the bay leaves. To be out there for two or three hours is sheer bliss.